On Thursday 11 June, Beef + Lamb New Zealand is hosting an online webinar where six catchment leaders and experts from across Aotearoa will share their expertise and answer your questions.

B+LNZ has joined together with catchment community farmer leaders from around the country to bring you B+LNZ's Catchment e-Forum at 1.30–3pm on Thursday 11 June.
Richard Parkes, B+LNZ's Environment Capability Manager – North Island says that this is a great opportunity learn about catchment groups, the benefit for farmers and how to establish a group.
"This will be an interactive session with plenty of opportunity to ask our speakers questions about their experiences and lessons learned along the way as well as hear how B+LNZ's Catchment Community programme and resources can help support your group."
The catchment E-forum is part of B+LNZ's Catchment Community programme designed to support farmers in taking a leadership role to establish or run catchment groups.
Richard says, "In our programme we offer you a range of resources to support your group including e-learning modules, a national catchment map, trained catchment facilitators, a podcast and a fact sheet. More resources are being developed as the programme continues to support groups."
For more information about B+LNZ's Catchment Community programme, visit https://beeflambnz.com/your-levies-work/community-catchment-group-programme
Meet the catchment leaders speaking
Rick Burke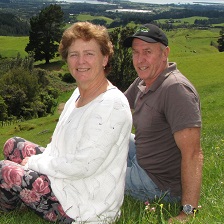 Rick and Jan Loney farm sheep, bull beef and dairy grazers on their Pukekauri Farms in the foothills of the Kaimai Ranges near Katikati in the Bay of Plenty where they won the Supreme title in the 2014 Bay of Plenty Balance Farm Awards. Rick and his brother John have been instrumental in the establishment of Project Parore, a project that aims to raise awareness of the environmental issues across four catchments in the Katikati area, and subsequently community involvement in the protection and restoration of the land, waterways and harbour habitats.
Picture credit: The Katikati Advertiser
Peter Mitchell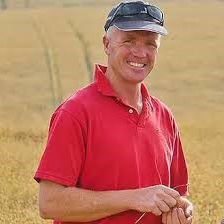 Peter is the chair of NOSLaM – North Otago Sustainable Land Management group. As a group they have been building momentum over the last 6 years and have about 400 people on their data base. The group has three main funders and employ two coordinators, together they have a total of 20 hours per week to deliver their strategy. There is also a bunch of volunteers.
Peter is a North Otago arable farmer and along with his wife Sandra, grow a number of crops including canary and sunflower which they sell to a pet food company -Topflite of which they are 50% shareholders. The pair also run about 200 steers and graze lambs with their son Henry.  They farm about 750 ha, 300 ha owned and 450 leased, of which 300 ha is irrigated with pivots and hard hose guns with all the water supplied by the North Otago Irrigation Company. The Waiareka creek flows through 2 of their blocks and both these blocks are irrigated. The Waiareka can have high phosphorus levels (DRP).
Anna Nelson
Anna works as the King Country River Care Catchment Coordinator. She is a farmer who believes rural communities must work together to ensure future generations have the opportunity to live on the land and make a living from the land. Supporting each other to adapt to change and to find sustainable solutions is a central part of being in a catchment group. She says, "We need to work together as communities to find those solutions. Catchment communities are a fantastic opportunity to support change and to connect people and ideas." She is a hands on farmer, has a Veterinary degree, has completed RMPP Facilitator training and B+LNZ's Catchment Co-ordinator training.
Roger Dalrymple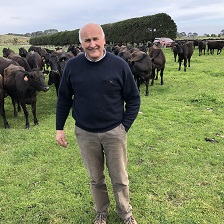 Roger is the chair of Rangitikei Rivers Catchment Collective. He and his brother Hew farm a diverse farm in the Rangitikei Region. The brothers are the third generation of Dalrymple's farming at Waitatapia with the farm owned by the family for over 100 years.
Mark Adams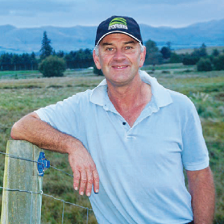 Mark farms in the Fairlie basin and is a member of the Upper Opihi/Opuha Catchment Group. He Chairs both the Environmental Reference Group (ERG) for B+LNZ and the South Canterbury Rural Support Trust.
Ben Ensor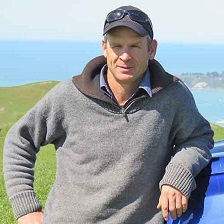 Ben is chair of the Hurunui Landcare Group. He grew up farming in the Cheviot district where the family name is synonymous with the small rural community in North Canterbury. On leaving high school he looked forward to a year out of study before heading to university but that year grew to several as he first worked with a shearing contractor them worked his way around New Zealand on sheep and beef farms, climbing the ladder to stock manager status.Then with a couple of years overseas and university fallen by the wayside Ensor returned to the family farm in 2000 as managing director of the sheep and beef business.
He and wife Jane have been farming on their own account since 2008 the hill country breeding operation, Jedburgh, taking in mainly hill country complemented by Willow Grove, a 120ha flat, irrigated property on the south bank of the Waiau River.