B+LNZ's annual meeting provides a great opportunity for levypayers to learn more about where your levies are invested, and to have your say.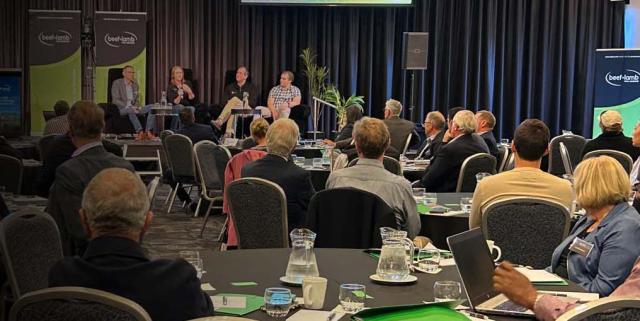 We'll publicise when nominations are open for Director elections and a call for remits, how to vote and details of the day itself – keep an eye on e-diaries at all stages.  
Call for nominations and remits 
A call for nominations for Director elections and proposals for remits will be made in November, with a December closing date.  
Having your say  
To be eligible to vote, a livestock farmer must, on 30 June of the previous year, have owned at least 250 sheep, or 50 beef cattle, or 100 dairy cattle at that date.  
Voting packs are sent to all farmers on B+LNZ's electoral roll in February. The packs include: 
information on accessing the latest annual report 
voting papers for company resolutions and any remits received 
voting papers for Director elections, if these are being held in your area 
other relevant information such as activity updates.  
Voting is conducted by postal and internet voting.  
At the meeting 
The annual meeting is generally held in March and must be no later than 31 March.  
Meetings include updates from B+LNZ's Chair and Chief Executive about key achievements and activities in the last year and priorities ahead.  
Attendees also have the opportunity to ask questions and speak to B+LNZ's leadership team and Directors.  
The programme generally includes presentations or panel discussions on key areas of work, and we try to include a visit to a local farm.   
Ensuring your farming business is on the electoral roll 
If you've previously received voting packs for B+LNZ annual meetings or referendums you'll still be on the electoral roll and don't need to register again.  
If you want to check you're on the electoral roll, or if you have any questions about registering, call us on 0800 BEEFLAMB (0800 233 352) between 8.30am and 5pm Monday to Friday. 
If you need to register, you can: 
call us on the above number, or  
create/login to a B+LNZ online account, go to 'Account settings' and select the register box (you'll then be asked to provide some basic information further down the page). 
Further information  
Watch the Beef + Lamb New Zealand Annual Meeting 2023
The 2023 B+LNZ annual meeting took place on Thursday 30 March 2023 in New Plymouth.