The Red Meat Profit Partnership (RMPP) was a collaborative programme that brought together partners from across the red meat sector to help our industry become more profitable, confident and productive.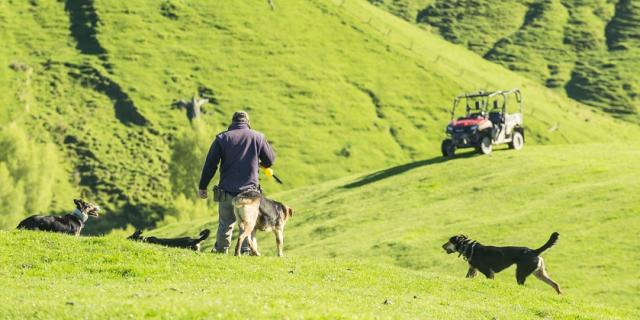 The RMPP programme ended on 31 March 2021.
About the programme
Industry and Government partnered through the Primary Growth Partnership programme to invest in a $65 million initiative to develop, test and introduce new ideas, technology and ways of working.
RMPP was made up of farmers via B+LNZ, six meat processing companies, two banks and the Ministry for Primary Industries (MPI).
Farmer investment, at around 30 percent of the total programme cost, was approved through New Zealand Meat Board and B+LNZ reserve funds. For every $1 of farmer investment, a further $2.33 of government and industry partner funding was leveraged.
Programme benefits
An evaluation by Scarlatti Limited concluded that the productive benefits of the programme would lift annual total farm profit before tax by a further $96.4 million by 2025.
The benefits would continue beyond that point, meaning that for every $1 invested, RMPP will return $17 in value.
Read the evaluation's key findings.
What happened when the programme ended
The Action Group model developed by RMPP is now a core part of B+LNZ's extension programme. Find out more about B+LNZ's Action Groups.
Find out about other key RMPP-funded work that is still being delivered:
The RMPP website also contains links to useful information.