Canterbury farmers affected by floods are being encouraged to tap into the support being made available through a coordinated multi-agency flood response.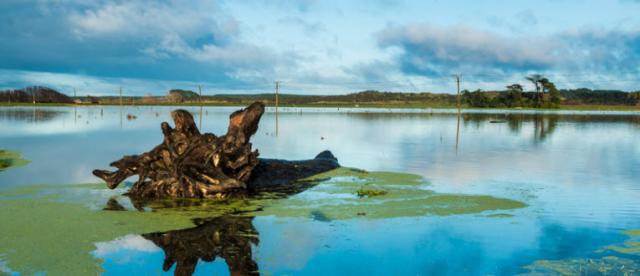 Beef + Lamb New Zealand is working alongside Federated Farmers, DairyNZ, the Ministry for Primary Industries, the Rural Support Trust and a number of other agencies to provide farmers with the help they need to get their businesses back up and running in the wake of the floods.
This includes getting damaged infrastructure repaired and feed supplies organised.
B+LNZ's CEO Sam McIvor says a coordinated response will ensure farmers' needs are met as quickly, efficiently and safely as possible.
"But I would like to specifically congratulate Federated Farmers on the great job they have done in leading the sector's response on the ground."
He says weather event comes on the back of an extended dry period, so to lose valuable feed crops and supplementary feed at the outset of winter is a bitter blow.
"I urge all farmers affected by this event to get in touch with the support services available. This includes a farm clean-up help line, a feed line and Rural Support Trust.
There are a number of people, including volunteers, willing to get out and help, so it is important farmers put their hands up and register their requirements through 0800Farming or on the links provided below, says Mr McIvor.
"Going through these channels will ensure that farmers get the skilled help they need for their particular needs."
As well as supporting the sector-wide initiatives, B+LNZ has a number of useful resources available. This includes a Recovering from a Flood factsheet which covers four aspects of the business; people, livestock, operational and land; and provides timelines and action-plans around each. It also includes a decision tree and a detailed guide for re-grassing sediment.
The Health and Safety Post-Flood outlines farmers' responsibilities when dealing with a volunteer workforce, covers-off the regulatory requirements for farmers and volunteers- and provides practical advice on ensuring everyone's safety in what can be a dangerous environment.
Information for flood-affected farmers and volunteers