Taste Pure Nature recently wrapped up its seasonal campaign with the popular Chinese recipe and cooking app, Go Kitchen, which reached over 81 million people.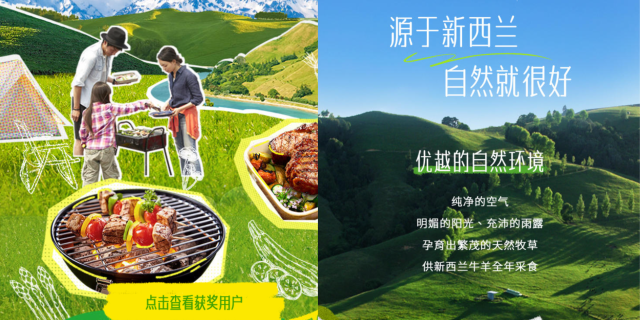 The campaign, led by Beef + Lamb New Zealand (B+LNZ) in collaboration with Silver Fern Farms and Alliance Group, was designed to build awareness and aspiration to buy New Zealand grass-fed beef and lamb in China. 
In addition to reaching an impressive 81 million people (27.9 percent more than initially estimated), the campaign generated over 848,600 consumer engagements. 
Designed to leverage hot topics and occasions during Summertime, the campaign utilised a mix of influencers and paid advertisements to reach consumers and ask them to create their own recipe content using New Zealand grass-fed beef and lamb. 
Interestingly, the campaign saw seasonal lamb recipes outperformed the traditional choice of beef. 
Michael Wan, B+LNZ's Global Manager - New Zealand Red Meat Story, explains, "Our objective was to present our beef and lamb products to app users precisely when they were in the process of making decisions, whether it's about what to cook or while shopping at the supermarket. To achieve this, we selected keywords based on product categories, dishes, and occasions to optimise the campaign's performance." 
"We found that during the campaign period, many app users highlighted the New Zealand origin, pasture farming systems and nutrition composition of New Zealand grass-fed beef and lamb in their recipes." 
One of the campaign's standout successes was the collaboration with influencers, also known as 'Key Opinion Leaders'. This approach garnered over 30,000 interactions with influencer content, surpassing expectations by 156 percent. 
Learn more about Taste Pure Nature.