Over 5,500 people registered to take a look at what happens behind the farm gate at this country's inaugural nationwide Open Farm day.

A total of 45 farms across the country signed up to host visitors on Sunday 1 March, nearly half of which were sheep and beef properties.
Beef + Lamb New Zealand (B+LNZ) was a founding partner of the Open Farms initiative in response to farmers' requests to better connect with urban communities. 
B+LNZ CEO Sam McIvor says his organisation was proud to back Open Farms and he was grateful to all the farmers who were willing to open their gates.
Open Farms founder Daniel Eb says farms from across the country participated and ranged in size and land-use type. The activities the farms offered also varied.
"From compost making to bush and stream tours, petting zoos, working dog demonstrations and fruit picking, Open Farms day was about Kiwis reconnecting with our land, food and farmers, and having a bit of old-school fun," says Daniel.
He says he was encouraged by the enthusiasm shown by both farmers and urban dwellers about the initiative. 
"We built Open Farms to grow into an annual event and we're now working off a great year-one foundation.
"Looking more broadly, today is a reflection that many Kiwis share our vision for a more open and collaborative national farming story too."
Visitors took to social media to share their experiences. Click here to watch a video. 
This was shared on Instagram by a visitor: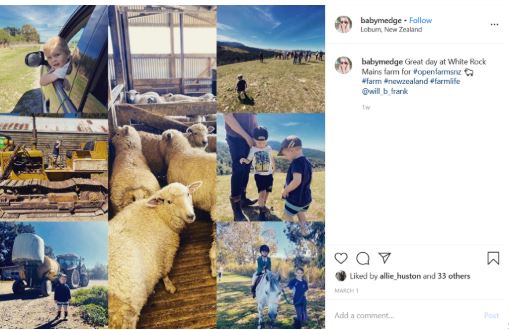 A host shared this on Twitter: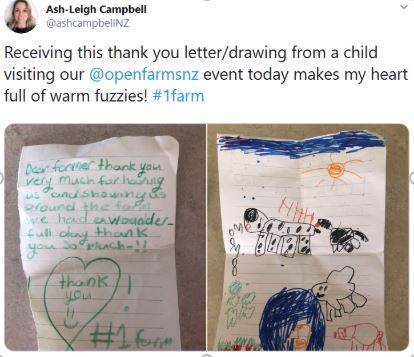 About Open Farms
Open Farms is a platform to reconnect Kiwis with the people and places that grow our food.  Learn more on their website: www.openfarms.co.nz