Three years ago, Taranaki sheep and beef farmer Graham Fergus began investigating the reason for frustratingly poor lamb growth rates and discovered an underlying drench resistance problem.

It's a problem that has been impacting on productivity and profitability and is proving difficult to reverse.
In May 2018, Graham carried out a full faecal egg count reduction test (FECRT) and found black scour worms (a species of Trichostrongylus ) were resistant to all drench families tested. All other parasites were susceptible to all drench families tested.
After seeking advice from his vets, Graham implemented three parasite management tools targeting pasture, refugia and drenching.
Pasture
Chicory was sown on 10ha of his property to improve the nutrition for the lambs and to reduce the number of larvae present. 
Drenched lambs were not put directly onto 'clean pasture' (pasture free of worms). Drenching young stock onto clean pasture is linked to an increased risk of drench resistance as all larvae surviving from drenched animals will be resistant. As resistant larvae will be the only larvae on the pasture, they will reproduce and multiply increasing the population of resistant larvae with no susceptible parasites to dilute them.
Refugia
A portion of lambs were left undrenched.
Drenching
He used the most effective drench based on FECRT.
Reduced drenching on other stock classes.
Drenched breeding ewes and rams only once a year for liver fluke.
Graham continued with these management strategies in the second year however the chicory did not establish well so only 5ha was available.
In the third year, Graham continued with the same management strategies, but a wet November meant the chicory only had about a 75% success rate of the 11ha planted.
The cattle on Graham's farm, a mix of bulls and steers, were regarded as priority for grazing and finishing, so cross grazing paddocks with cattle to mop up the sheep parasites was not a viable option.
Since drench resistance was detected on Graham's farm, the lamb average live weight gain (grams/day) has continued to decrease, while the number of days it takes to get lambs to the required weight has increased year on year. This means, return per kg/dry matter (DM) consumed has gone down year on year.
This highlights the impact drench resistance can have on the productivity and profitability of a lamb finishing system.
Graham urges farmers to take drench resistance seriously.
"Get a test because it isn't just going to go away."
Recent FECRT results have shown that the management changes Graham has made have yet to solve his drench resistance problem.
FECRT undertaken in April of this year showed continued resistance of Trichostrogylus species, resistance of Teladorsagia species (small brown stomach worm), Cooperia species (small intestinal worm) and Haemonchus contortus (barber's pole worm) to one or more families of drench.
Fortunately, Zolvix (containing new active drench families) has been shown to be 100% effective for all types of parasites on the farm.
Knowing there is an underlying issue, Graham will continue to monitor parasite numbers and types across the year and implement management strategies, including using the most effective drench.
He says there is no silver bullet for managing drench resistance, but recommends farmers talk to their vets and carry out a FECRT.
"It is the best place to start."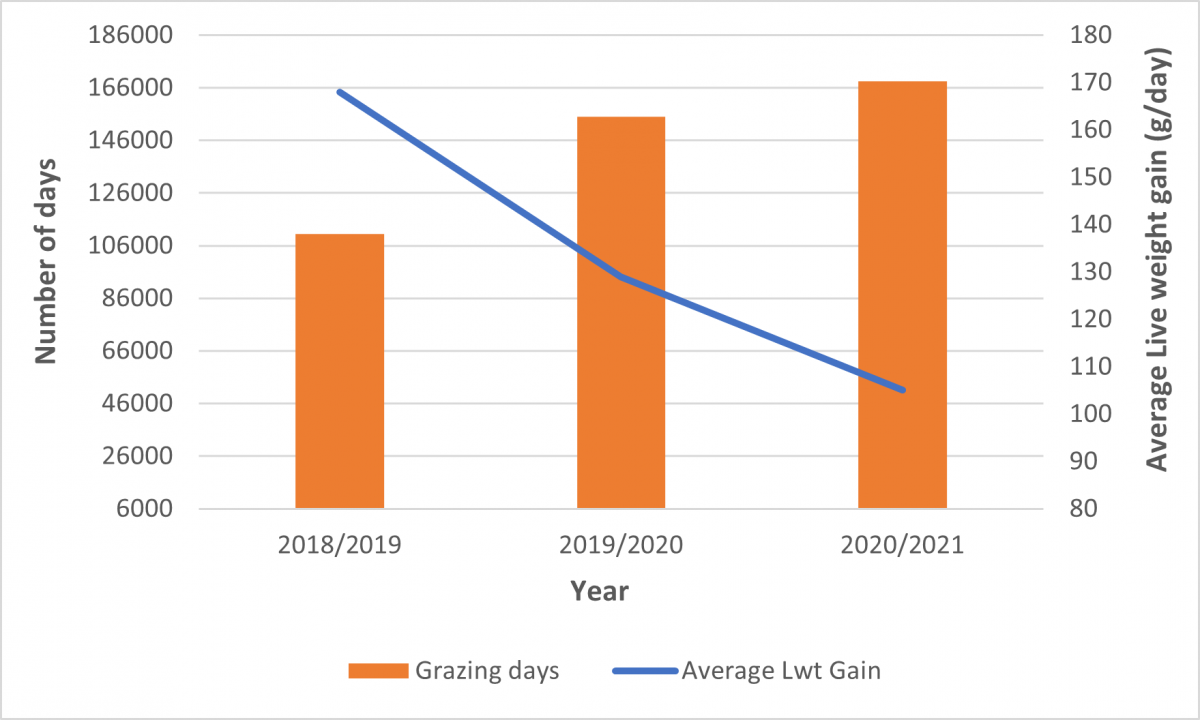 34% increase in number of grazing days and 38% decrease in average liveweight of lambs over three years with drench resistance.