The Agri-Women's Development Trust (AWDT) runs leadership programmes that aim to increase the pool of women with the skills and capability to govern and lead agricultural organisations.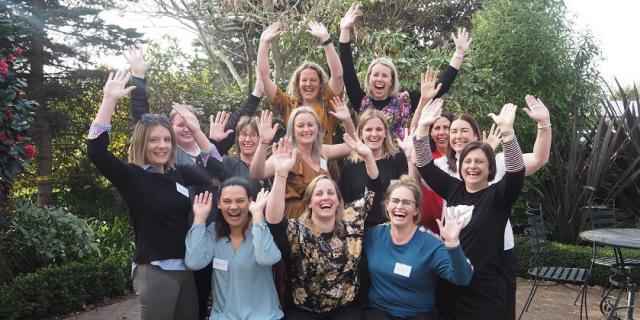 Women play key roles in New Zealand farming partnerships and bring a wide range of skills to decision-making situations – but they hold just 6% of governance roles in the rural sector. Rural women face unique circumstances and barriers to developing as leaders. Their lives often combine supporting a farming business, family life, a career and being involved in their community.
If you're a rural woman looking to increase your skills, then check out what AWDT can offer you. Their leadership programmes will help you understand your strengths, gain confidence and develop your leadership skills.
It's all about YOU
It's all about YOU is a two-day personal development programme for women in farming businessesagri-businesses and rural communities.  It uncovers your true value and identity.  A chance to break away from your everyday routine, reconnect with yourself and explore new possibilities for positive change in your life.
But you won't do it alone. Your It's all about YOU experience takes place in a supportive group of like-minded women.
Next Level
Next Level is a six-month leadership and governance development programme empowering women to make positive impact in New Zealand's primary sector and rural communities.
It's about understanding your 'why', building the mindset and skills to lead and setting the direction towards your goals.  
Next Level is designed for change-makers and aspiring leaders across the sector, from farmers and growers, to women in support & service industries, community-builders and executives.
The programme combines individual learning and support from professional facilitators and coaches, with the power of a cohort-for-life – a group of like-minded women who grow to trust and support each other for the journey ahead.
Escalator
Escalator is AWDT's impact leadership accelerator programme - empowering purpose-driven women with the mindsets, skills and connections to create systemic change in our sector and rural communities.
It's about unleashing your true self in the service of others - reconnecting with your strengths, embracing your leadership style and developing the hard and soft skills that define modern, mission-orientated leadership.
Along the way, draw support from a cross-sector group of aspiring fellow leaders. Form lifelong connections with likeminded women and develop a network of progressive primary sector New Zealanders, including many Escalator Alumni.
The 10-month, five-module programme combines best-in-class leadership, governance and personal development, with practical application. It is a blend of face-to-face group facilitation, personalised learning and executive coaching, with support and inspiration from established leaders navigating change daily.
Support
We are a strategic partner of AWDT, providing financial support to its leadership programmes.