Tuesday, 24 October 2017
Extension 350 is a farmer-led programme designed to lift profitability, sustainability and wellbeing on Northland farms. It involves 10 clusters of farmers – three sheep/beef and seven dairy.
Consultant Gareth Baynham is facilitating the first sheep and beef cluster. He was involved in a similar dairy-based project, where farmer-to-farmer learning saw annual profit increase by $180,000 on a 103ha focus farm.
"The clear message from that project was that farmers enjoyed and benefited from other farmers being involved with mentoring and support. It gives farmers confidence to make changes on farm."
That experience was the genesis behind Extension 350. Each cluster has five target farmers, who work one-on-one with a mentor farmer and a consultant. After about six months, five associate farmers are invited to learn alongside the target farmer.
"This gives the target farmer time to make changes, get comfortable and demonstrate how the change is working out."
Brothers Peter and Angus are target farmers in the first sheep and beef cluster. They farm 421 hectares at Broadwood, 45 minutes south west of Kaitaia. The operation runs 210 Angus breeding cows and winters up to 600 cattle in total.
Extension 350 offered the McCraiths the opportunity to best utilise their farm asset and combined skill sets of both brothers and farm manager Doug Booth. A builder by trade, Angus works on farm three days per week, while Peter works off farm for Rabobank in Australia.
Peter: "There are a number of farm projects we've been considering for some time. Having the Extension 350 panel involved has meant plenty of robust discussion and much faster, easier decisions."
The brothers were assigned Laurie Copland as their mentor farmer, with Peter Hick also providing mentoring support.
The first step was a whole farm assessment, covering the operation's financial, physical, equity/assets, staff and goals. "We had to ascertain and record our strengths and limitations, and think hard about what needed changing to meet our goals."
A series of key performance indicators were established – such as cow performance, weaning weights and operating profit – so progress could be measured during the project.
By the end of the programme's three-year timeframe, McCraiths hope their five associate farmers have shared the journey closely enough to benefit in their own farming operations.
Peter says there are also plans to fence off all the property's waterways – in league with Northland Regional Council – and possibly enter the Ballance Farm Environment Awards.
His advice to other farmers: "Get involved. You have nothing to lose. One of our main fears was having others analyse and critique everything. It's not like that at all. Your consultant and mentor farmer are there to help and support you, bringing all their knowledge and expertise to the table.
"It's a great concept and benefits Northland farming."
Extension 350 project manager Luke Beehre says the second of three sheep and beef clusters is currently being established. Anyone interested in being a either a target or mentor farmer should email luke.beehre@northlandnz.com
The project is supported by Northland Inc, DairyNZ, Beef + Lamb New Zealand, Northland Regional Council and the Ministry for Primary Industries.
For more information
Please contact:
Luke Beehre, Extension 350 project manager – 027 544 7839
Alison Whiteford, B+LNZ extension manager – 027 489 7343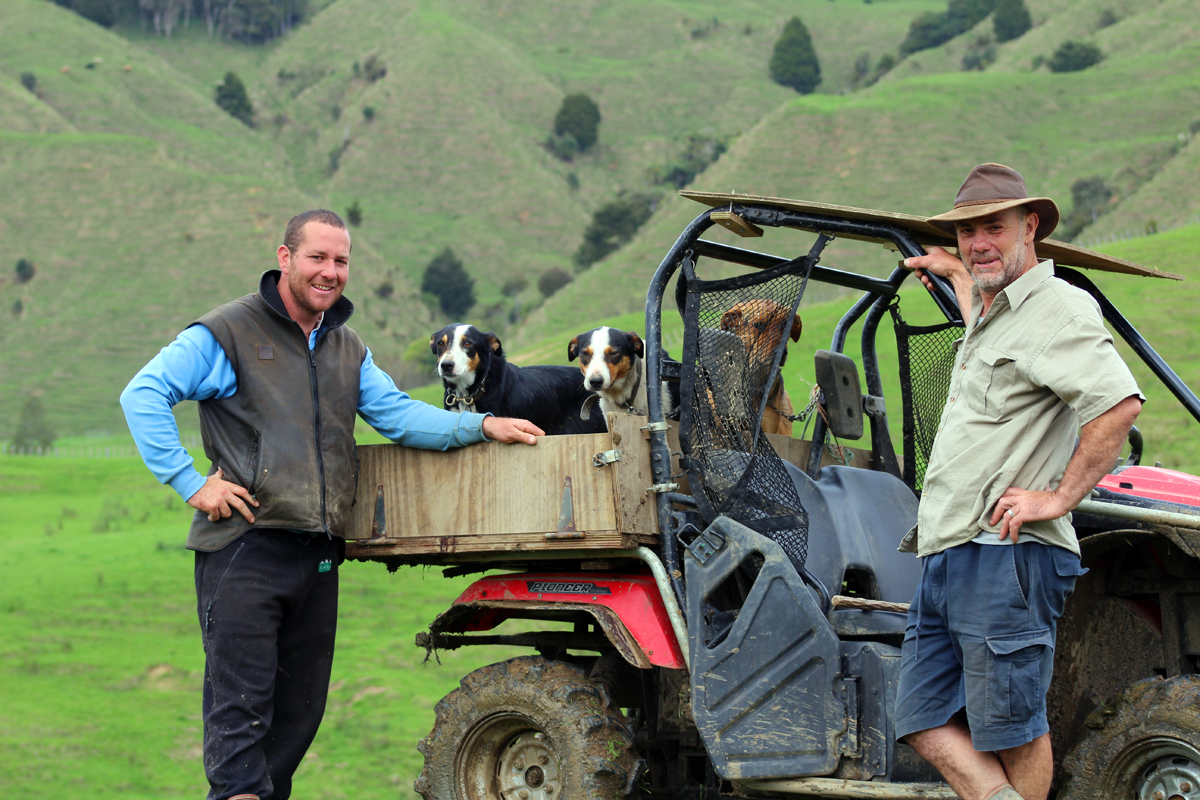 Broadwood farmer Angus McCraith (right) and farm manager Doug Booth are part of Extension 350 – a Northland-specific programme that aims to improve on-farm profitability and sustainability, as well as farmer wellbeing.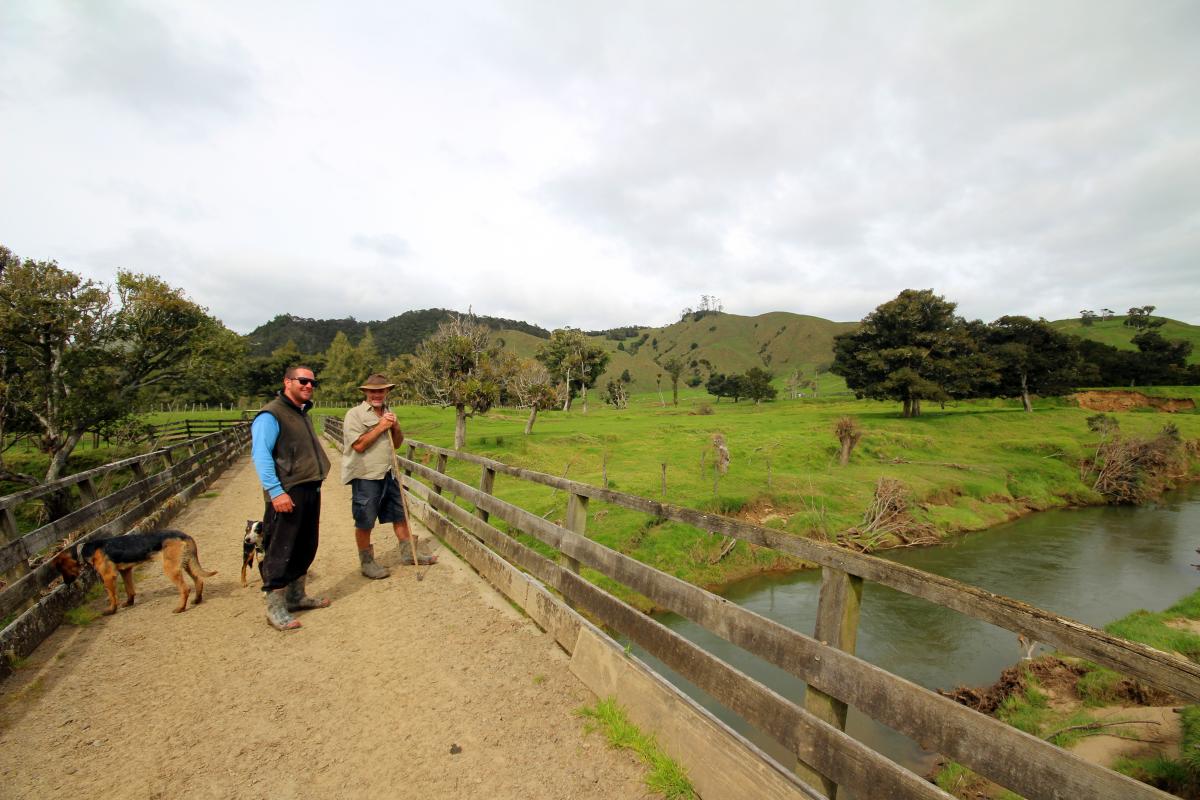 As part of their involvement in Extension 350, the McCraith farm team plan to fence off all the property's waterways, with help from one of the programme partners, Northland Regional Council.