B+LNZ's Taste Pure Nature campaign in China continues to reach more 'Conscious Foodie' consumers, educating them about New Zealand's unique grass-fed beef and lamb difference.

In May, Taste Pure Nature's social media activity generated more than 30,000 engagements, and its profile on the popular Chinese platform, WeChat. saw a 49.1 percent increase in followers. 
Taste Pure Nature also launched its WeChat Mini Program in May, which acts as an interactive brand hub for consumers to learn more about New Zealand grass-fed beef and lamb and where-to-buy. More than 10,000 consumers viewed the Mini Program in its first month of going live. 
B+LNZ's  digital campaign targets Chinese Conscious Foodies to build awareness and aspiration to buy New Zealand grass-fed beef and lamb, and reinforce an ownable point of difference for the country-of-origin brand
"We are really pleased to see our digital channels continue to perform so well. Collaborating with New Zealand export companies, the social content  links to where-to-buy information so consumers can proceed to purchase product either online or offline once they've learnt about the New Zealand grass-fed difference" says B+LNZ Global Manager – New Zealand Red Meat Story. 
B+LNZ's most recent quarterly tracking shows awareness of New Zealand's unique grass-fed farming practices in China remains high at 81% and there has been a notable lift in consumers remembering  the brand campaign advertising.
Find out more about Taste Pure Nature
Scan the QR code via WeChat to view the Taste Pure Nature Mini Programme.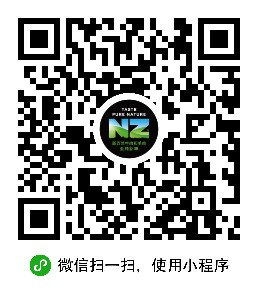 Stay up-to-date
The 'Bite of Taste Pure Nature' quarterly e-newsletter is packed with more information and updates like this for the U.S. and Chinese markets, and includes market intelligence and performance tracking. Stay up to date with New Zealand's beef and lamb origin brand, subscribe here.