Sanlian Life Weekly is one of China's most prominent media outlets reaching an audience of 6 million on its WeChat Official Account. Last month, B+LNZ partnered with the magazine to produce a targeted content series encouraging readers to 'Discover the Taste of New Zealand', by learning about the origin story, and how they can incorporate New Zealand grass-fed beef and lamb into a healthy lifestyle.

The engaging story-telling approach presented the key messages effectively to our target audience who showed strong interest and intention to buy New Zealand grass-fed beef and lamb. Readers were highly engaged leaving comments under articles asking where they could buy and discussing the product benefits, such as grass-fed and nutritional value. 
"We were very pleased to see New Zealand grass-fed beef and lamb become such a popular topic during the campaign, achieving more than 42 million impressions and over 44,000 engagements," says Michelle Huang, China Marketing Manager.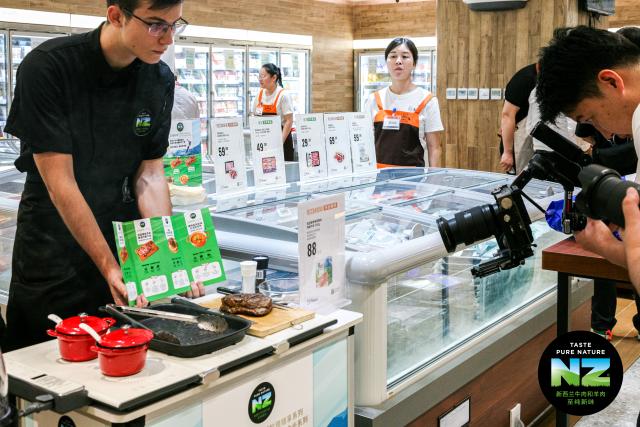 The content series included an appetiser to the launch of the Taste Pure Nature (TPN) premium ready-to-heat beef and lamb meal solution range in Shanghai supermarkets. It's part of the TPN innovation programme, which brings new, added-value products to the market to test their acceptance, with commercial adoption by New Zealand export companies if successful. 
Using consumer and category insights we developed five meal solutions, including slow cooked beef brisket and lamb shank, providing Chinese Conscious Foodies (our target consumer) with a convenient, healthy, and foolproof taste experience.  
The initial launch promotion with Bund Foodie Company supermarket resulted in more than 150 units sold in the first week.  
"We dished out close to 500 samples over the four week in-store activation," says Michael Wan, Global Manager – New Zealand Red Meat Story.  
"It was a fantastic way to engage with Chinese Conscious Foodie consumers firsthand through a high-profile retailer. We saw the highest sales from families and young, white-collar workers who thought the products were good quality at an affordable price. Repeat purchase was also high as many consumers came back after trying our products at home. Some even asked us to cook it in-store so they could dine right away.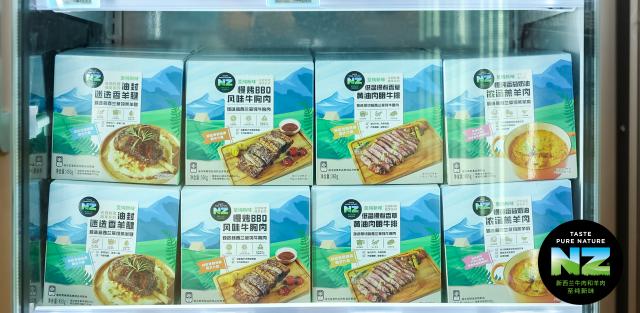 "On the back of this activity, we received interest from several other prominent Chinese retailers, including Hema Fresh who started selling the meals at their brand new high-end 'black label' Premier store at the end of September," added Michael. 
There was a lot of excitement and interest in sampling the new range, as you can see in this instore launch at Hema video.  
Silver Fern Farms is now scaling up for commercial production and will launch the range under their own brand sometime in November/December 2023.