The Big Feed is running again this December, aiming to raise over one million meals for families in need in our rural communities. It's the second year for the rural telethon, which raised 1.2 million meals last year.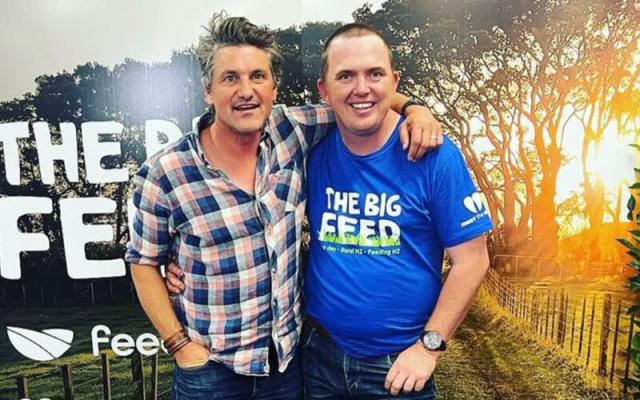 This year's telethon is being co-hosted by TV host Matt Chisholm and Meat the Need co-founder Wayne Langford. It is set to feature a raft of challenges, celebrity appearances and panel discussions, and will highlight processors, foodbanks and farmers, incorporating live crosses from locations across the country. 
Ahead of the event, people can get involved by registering a fundraiser event or by becoming a business sponsor or supporter. 
On the day, there will be opportunities to donate by pledging livestock (sheep, beef and deer) or by donating cash through the website, an 0800 number or a text number to make a $3 donation. 
All donations will be turned into mince and milk and donated to foodbanks across New Zealand.
Demand for foodbanks has increased by 165 per cent in the past three years, according to the New Zealand Food Network, Aotearoa's largest food support and distribution organisation.
B+LNZ is proud to sponsor Meat the Need, says chief executive Sam McIvor. "This excellent farmer-led initiative gives farmers and farming organisations the opportunity to support the most vulnerable in our communities by providing them with high quality protein.
"We encourage farmers who have the capacity to donate and get in behind The Big Feed 2023 to help nourish New Zealand," he adds.
Meat the Need and the Big Feed provide the sector with an excellent opportunity to tell positive stories to the wider public. 
The Big Feed will be held on 14 December 2023. We'll keep farmers posted in the lead-up to the event about getting involved. 
Read more at: https://meattheneed.org/