Beef + Lamb New Zealand says the Section 215 agricultural emissions pricing report and accompanying commentary released by the Government today is a step forward, but there is still significant work to be done on critical details before sheep and beef farmers can feel confident in the final agricultural emissions pricing system.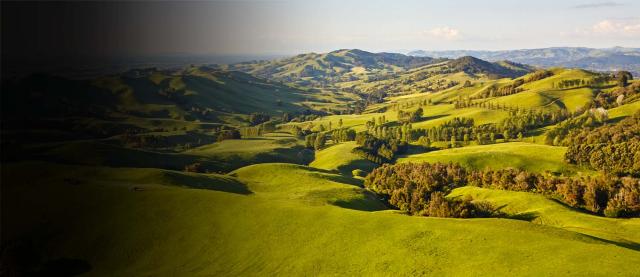 It confirms that the Government has agreed to a farm-level split gas levy rather than agriculture entering the NZ Emissions Trading Scheme (ETS).
B+LNZ chief executive Sam McIvor says the report is a significant improvement on what was proposed by the Government in October and follows the He Waka Eke Noa partners' consultation submission and ongoing work to address a range of issues.
"B+LNZ and our farmers are highly concerned about the impacts of agricultural emissions pricing and we won't stop working for the right outcomes. We're not there yet, as there are a lot of details to work through, but we have moved closer to what the He Waka Eke Noa partners recommended in our November submission.
"The Government has committed to designing a system that is practical to implement while ensuring that a viable and productive agricultural sector continues – we'll hold them to account on that.
"In this regard the Government has committed that methane and nitrous oxide prices should be as low as possible and be fixed for a five-year period to provide certainty. Given that New Zealand is the first country in the world to price agricultural emissions, it's essential a cautious approach is taken and that we ensure what farmers are asked to do is fair and equitable, doesn't threaten farm viability or result in emissions leakage.
"There is also agreement to give the sector greater input into pricing decisions and widen the criteria of factors to be considered to include social, cultural and economic impacts. However, the proposal is to still give the Climate Change Commissions advice primacy, which B+LNZ disagrees with.
"The Government has recognised the disproportionate impact on sheep beef and deer farmers of its earlier proposal and committed to ensure that the impacts are equitable across sectors – we're working with them on potential provisions to ensure sheep and beef farmers do not face an unfair burden of emissions management. The viability of sheep and beef farming cannot be threatened through this pricing scheme."
McIvor says sequestration remains a key area of focus for B+LNZ.
"Though the section 215 report commits in principle to recognising all categories of sequestration and transitioning to the ETS there is more clarity required and work to be done.
"B+LNZ's message is consistent on this – if farmers are to pay for their emissions, they must be recognised for their sequestration at a fair value and it needs to be from 2025. We'll continue to work with He Waka Eke Noa partners and Government to get certainty and deliver this outcome."
He also notes B+LNZ is heartened that the Government has acknowledged and committed to act on two issues that B+LNZ has long advocated for. 
The first is the consideration of different ways to track warming impacts, such as GWP*, on the related issue of emissions reduction targets.
"B+LNZ has worked hard for the past few years – domestically and internationally – to have the climate change impacts of livestock farming properly understood, and properly reflected in climate change policy. We'll be building on this acknowledgement in the lead-up to the legislated review of targets in 2024."
The second is noting the impact of offsetting rules within the ETS on sheep and beef farming and rural communities, and the admission of the need for urgent efforts. "We won't stop pushing for them to turn concern into action."
McIvor says the Government has listened to feedback to date. "I want to acknowledge the willingness of Ministers and officials to make changes, and their commitment to work with He Waka Eke Noa partners including B+LNZ to find the right solutions. 
"We now need to nail down the detail to ensure equity, fairness and a viable pathway for our sheep and beef farmers."
ENDS
For more information, please contact B+LNZ's Katie Jans on katie.jans@beeflambnz.com or 027 838 6353.