The Taste Pure Nature origin brand, live in the US and China is targeting the 'Conscious Foodie' consumer. Learn more about the Chinese 'Conscious Foodie' consumer habits from research findings produced by B+LNZ's Market Development team.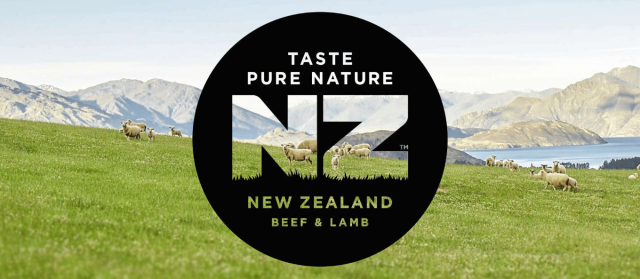 The Taste Pure Nature origin brand, live in the US and China is targeting the 'Conscious Foodie' consumer. Beef + Lamb New Zealand's (B+LNZ) Market Development team worked with consumer insight consulting company, The Silk Initiative, to learn more about the Chinese Conscious Foodie profile and purchasing habits.
Hugh Good, B+LNZ's Global Marketing & Intelligence Manager says, "We carried out a global segmentation of all consumers and zeroed in on our target of Conscious Foodie consumers when the Taste Pure Nature origin brand was set. Following on from this, we undertook a deeper dive into the interests and purchasing habits of Chinese Conscious foodies to better target this segment to ensure the Taste Pure Nature campaign is aligned."
Targeting Chinese Conscious Foodies, B+LNZ funded in-home and shop interviews as well as digital audits of commonly used apps to understand where these consumers get their information from. These interviews were conducted face-to-face and were filmed. They matched the Conscious Foodie segment profile, and included a mix of men and women, with the appropriate behavioral, social, economic characteristics. 
The Silk Initiative translated the findings from these interviews into both a research report, and customer 'personas'- capturing key elements of this target to ensure Taste Pure Nature developed localised messaging and advertising that would engage the Conscious Foodie.
Below you will find more information about why we're targeting this segment and four key themes that emerged as a result of the research.
Why we're targeting the 'Conscious Foodie'
Michael Wan, Global Manager – New Zealand Red Meat Story says, "These consumers desire premium quality food experiences. They are interested in the provenance of their food and how the animals were raised from an animal welfare and environmental perspective. They see these as inputs into higher quality, nutritious food that's better for them and their families."
"Our research shows these consumers will pay a premium for naturally raised, grass-fed, hormone-free and antibiotic free beef and lamb. It also shows that while Conscious Foodies are aware of New Zealand, largely through beautiful scenery they've seen from films like Lord of the Rings, they know very little about our farming practices."
"Taste Pure Nature is connecting these Conscious Foodies and their values with New Zealand's unique way of producing what we believe is the world's finest grass-fed beef and lamb."
Four themes to better understand the Chinese Conscious Foodie
1) Conscious Foodies express their love through cooking
Chinese Conscious Foodies love to take care of their family members by cooking meals for them every day.
From getting up in the early morning to prepare breakfast for their kids, to rushing home a little bit earlier to cook dinner – cooking is a way to express love.
Families having dinner together is the most important moment for Conscious Foodies to strengthen family bonding. They feel happy if family members like the dishes they cook.
2) Digital platforms inspire Conscious Foodies to uncover new recipes and restaurants to try
Conscious Foodies love to watch online gourmet programmes – whether that is "wanghong" restaurant discovery, or cooking programmes. They seek inspiring and helpful content about cooking with normal ingredients via these programmes.
In contrast, most Conscious Foodies don't have an interest in content with exaggerated tones or those that deliver the wrong messages about cooking, especially Mukbang (overeating) shows.
3) Beef and lamb are more preferred to pork because of health perceptions
Beef, lamb and pork are the most common red meats that Chinese Conscious Foodies will purchase for their daily dietary needs.
In comparison with pork, beef and lamb are valued more by Conscious Foodies as they can provide more energy in terms of high protein and also have lower fat (so therefore are healthier). 
Of the two (beef and lamb), beef is seen as the priority due to more knowledge of how to cook it. Many Conscious Foodies only consume lamb in winter, which is a practice from traditional Chinese medicine whereby the meat is recognised as a nourishing tonic in the winter.
4) They have a desire for information on cooking, especially for Western meat dishes
Most Conscious Foodies are satisfied with the meat options that are available in the market now but there are still some blank spaces to fill in.
Although Conscious Foodies have various ideas for cooking red meat in a Chinese style, they don't have a clear idea on how to cook Western styles. They mainly cook based on their own experiences and are unsure if it is the best way, so are eager to try new cooking styles and techniques
They expect to acquire more knowledge towards imported meat in terms of guidance.
A case study
Here's a snapshot of the archetypical Chinese Conscious Foodie target created by the Silk Initiative.