Beef + Lamb New Zealand (B+LNZ) has been elected to the Global Roundtable for Sustainable Beef (GRSB).

The GRSB was established to advance the continuous improvement in sustainability of the global beef value chain.
B+LNZ, which will sit on the board for a two year-term from next year, was nominated by the National Cattlemen's Beef Association (NCBA) and the Canadian Cattlemen's Association, the United States and Canadian equivalents of B+LNZ.
B+LNZ's Chief Executive Sam McIvor says this will be the second term that B+LNZ will sit on this board.
"We are extremely proud to represent New Zealand beef farmers in this international forum and it is fantastic to be elected by our counterparts from the producer constituency.
"During our two-year term on the GRSB Board, we hope to share the New Zealand beef sector's approach to sustainability and add our voice to the discussion of other countries on the roundtable regarding environmental policy.
"The GRSB is a well-respected organisation internationally and will provide a valuable platform for us to continue advocating for the use of GWP* as a more appropriate metric for understanding agricultural greenhouse gasses. The GRSB has an important role in advocating for sustainable beef production in a practical way that recognises the diverse approaches needed for different countries and farming systems."
Under the Global Roundtable, there are 12 regional roundtables, including the New Zealand Roundtable for Sustainable Beef of which B+LNZ is a founding member.
The Global Roundtable's vision is a world where beef is a trusted part of a thriving food system in which the beef value chain is environmentally sound, socially responsible and economically viable.
The GRSB consists of five constituencies across the supply chain. They are: producers and producer associations, the commerce and processing sector, retail companies, civil societies and national or regional roundtables. There is also an opportunity to participate as an observer member.
B+LNZ will sit on one of the four seats allocated to the producer and producer associate constituency along with Canadian Cattlemen's Association, Cattle Council of Australia, and Meat & Livestock Australia.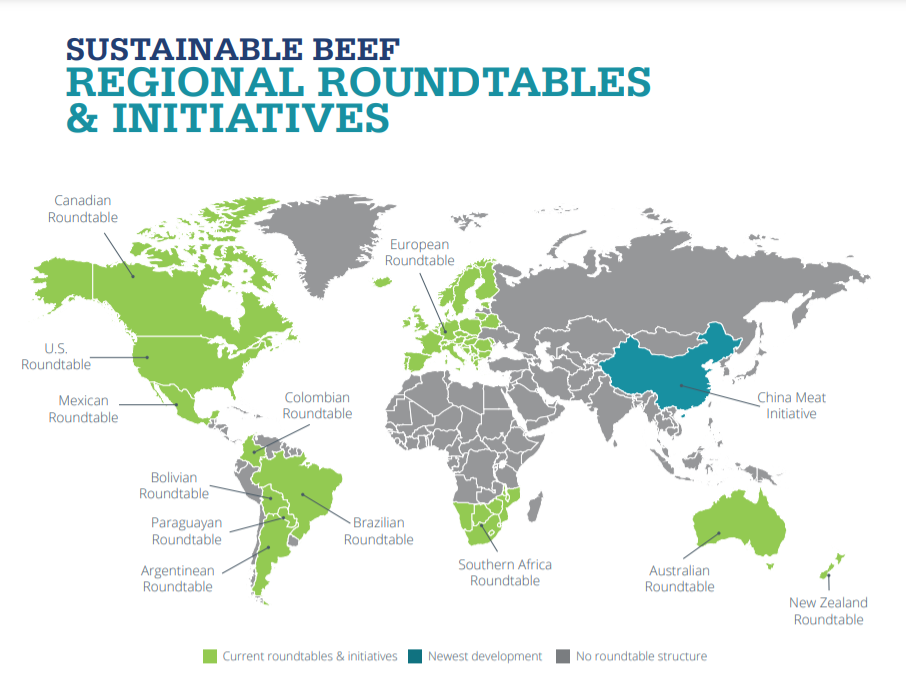 ENDS
For more information, please contact Beef + Lamb New Zealand's Communications Advisor Abigail Delaney at Abigail.Delaney@beeflambnz.com or 027 209 9891.