New Zealand's beef sector is being canvassed for its views about beef genetics and available genetic tools in the industry.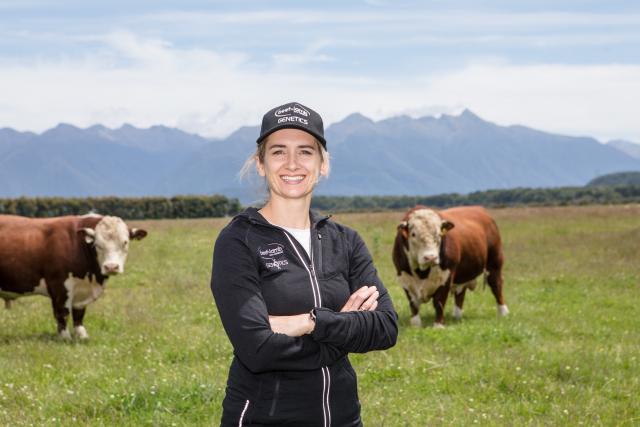 The Informing New Zealand Beef (INZB) programme is asking farmers, beef breeders and rural professionals, including agricultural consultants and facilitators, stock agents and vets, to take part in the annual industry survey.
The survey tracks awareness, knowledge and use of genetic tools in the New Zealand beef industry over time.
"Responses to the survey play a key role in shaping the future of the INZB programme by directly informing the activities and development of resources, and to measure changes in views and the uptake of genetic tools in the industry over time," says Gemma Jenkins, INZB programme lead.
"In the previous two industry surveys, we've gained significant insights into the perspectives of the industry and how extension activities and resources are best delivered to different demographics.
"We've seen a rising awareness of genetic tools within the industry, highlighting the importance of initiatives like the across-breed Beef Progeny Test and the development of a New Zealand-specific genetic evaluation and breeding indexes."
The survey takes less than 10 minutes to complete. Answers will remain anonymous. Completed surveys will go into a draw to win a $100 Prezzy Card.
INZB is a seven-year Sustainable Food & Fibre Futures partnership supported by Beef + Lamb New Zealand, the New Zealand Meat Board and the Ministry for Primary Industries.
It aims to boost the sector's profits by $460m over the next 25 years. It is developing a beef genetic evaluation system that includes traits that are important to New Zealand beef farmers, supporting a sustainable beef farming industry.
The programme is creating easy-to-use tools that enable data to be efficiently collected, managed, analysed and used by farmers to make profitable decisions for their operation.
A new approach to extension design with the goal of increasing farmer engagement across the industry is also being developed.
The survey can be accessed here.