B+LNZ Genetics Operations Specialist Anna Boyd recently visited Pamu's Kepler Farm in Te Anau to assist with AI of the across-breed progeny test – where 493 Angus and Hereford heifers were mated as part of the Informing New Zealand Beef (INZB) programme

The $16.7 million programme was launched at Kepler Farm in 2020, with the aim of generating more income for beef farmers, with the first calves born last year.
Ultimately, the programme aims to help beef farmers to improve their herds and make the best decisions on genetics. The seven-year progeny test run by B+LNZ will support that, providing information that will help make Estimated Breeding Values (EBVs) on bulls of different breeds comparable to each other.
The farming system at Kepler has been tweaked to include Hereford cows as well as the Angus herd already run there and these cows are being inseminated with semen from some of New Zealand's best Hereford and Angus bulls. 
The progeny will be pure Angus, pure Hereford and crossbred calves and the performance data collected will be used to rank bulls and create an evaluation where EBVs are comparable across breeds, which isn't the case now.
"What I'm most excited about is that an across-breed evaluation will enable farmers to compare say an Angus bull against a Hereford bull, based on breeding values, because at the moment you can't do that," says Anna.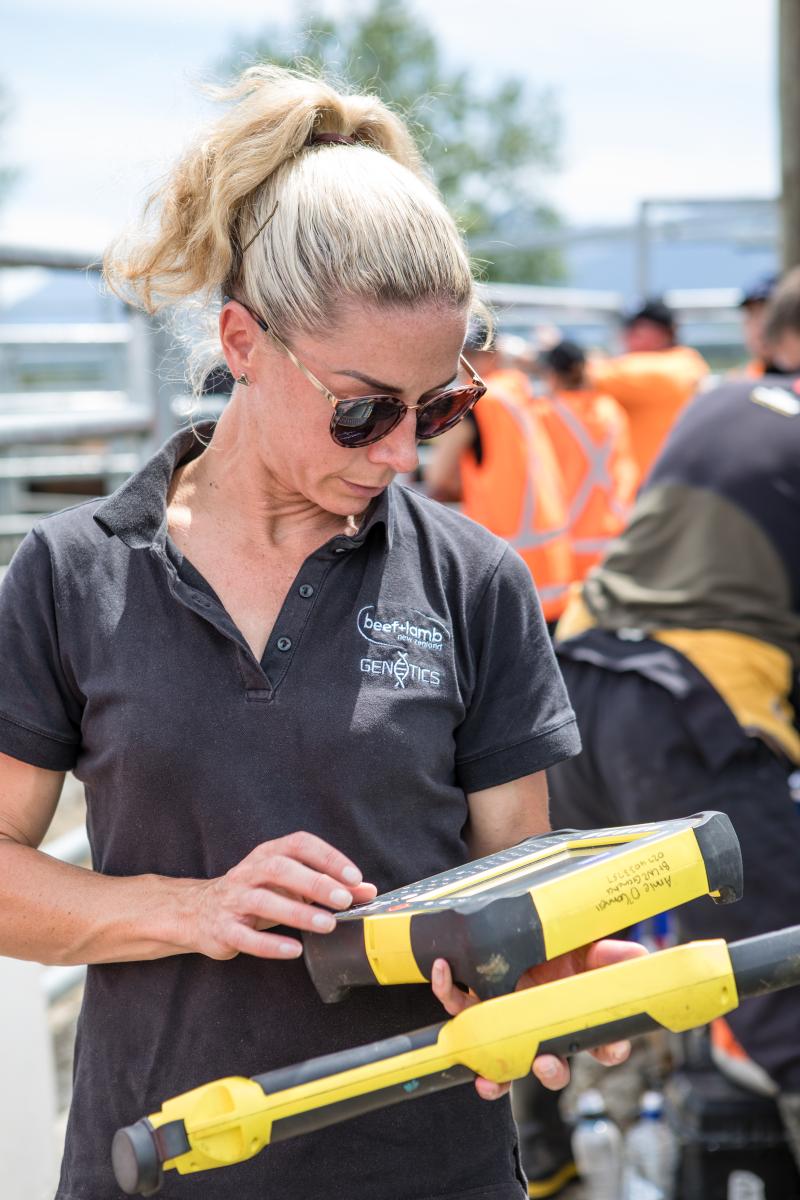 "To be able to put bulls from the different breeds on the same base and enable farmers to make that comparison so they can select a bull that best fits their system and their objectives is a real step forward, and will help make using EBVs for bull selection decisions more effective."
Kepler's Angus heifers are sourced from Pamu's Duncraigen Genetics, also based near Te Anau, and the Hereford herd has been formed from performance recorded herds on Lime Hills, Monymusk, Orari, Matariki, Grassmere and Haldon Station.
The 2021 AI sires were selected from top bulls nominated by Angus and Hereford breeders.
"The heifers have either been recorded themselves or are related to a registered sire so we know that the genetics that are coming in are good," says Anna.
The fixed time AI program is carried out over ten days starting with the insertion of CIDRs for synchronising the heifers reproductive cycles, followed by their removal and then AI.
"We've found the farm managers involved in previous B+LNZ progeny tests were all initially a little worried about the commitment of AI, but I am impressed by how smoothly and efficiently it ran on Kepler, even though it was only their second year of AI."
Anna hopes more commercial farmers will start using AI, even if only for a portion of their herd, to improve their genetics. She's excited about the potential of the programme to lift profitability and was pleased to see the first progeny-test calves on the ground at Kepler.
"The calves look amazing and we will get our first lot of data on them at weaning. It's really interesting to see crossbred calves run alongside Hereford and Angus calves, and measure data on them, at scale. These calves are going to play an important part in the development of our across-breed genetic evaluation system."