On 20 July 2019 Environment Canterbury notified two plan changes which propose changes to rules in the Canterbury region generally, and to the Waimakariri and Orari-Temuka-Opihi-Pareora sub-regions.
Proposed changes that might affect you are summarised in the table below.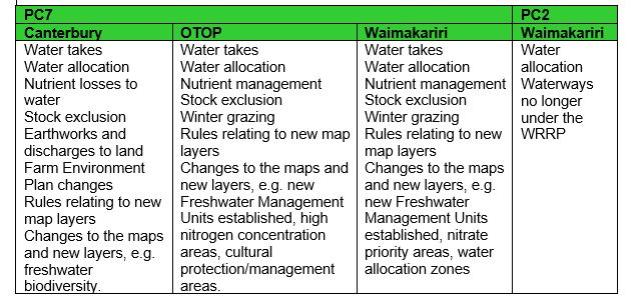 Have your say
Submissions closed at 5pm on 13 September 2019.
Providing feedback
Submission templates
Beef + Lamb New Zealand has created the below templates to help farmers with their submissions.
Find out more
For more detailed information please see Ecan's website.