B+LNZ has established a new National Webinar series covering topics of national interest to farmers such as Essential Freshwater Policy, Emission's Trading Scheme and an update on Taste Pure Nature, which have proven very popular and will continue in the long-term.
We want to hear from you
Are there any specific topics you would like to hear about as part of our National Webinar Series? Let us know via the button below with your suggested topics and keep an eye on our Events Calendar for the next update as part of this series. 
SEND US YOUR FEEDBACK AND WEBINAR SUGGESTIONS
How to join and participate in our webinars
Please download our Livestream Help and Guidelines (PDF, 671KB) document to help you. This includes information on how to use the chat functionality and tips and tricks if you are having connection issues.
If for some reason you are unable to join on the day, our webinars will be recorded and available to view at a later date via this webpage.
Catch up on our previous webinars
You can watch previous webinars below that come with some useful resources, speakers bios and links to further information.

The webinar took place on Thursday 25 June from 2–3pm.
In this webinar, our listeners received a global perspective on the red meat sector's supply chains from one of New Zealand's largest processors ANZCO, and gained insights into Taste Pure Nature's marketing activities in both the United States (live from Crafted Communications in California) and China. We also heard how the sector has pivoted in response to COVID-19 and the plan going forward in a post COVID-19 world.
This was an opportunity to hear directly from the people involved and ask your questions in a Q&A session.
Meet the speakers
1) Rick Walker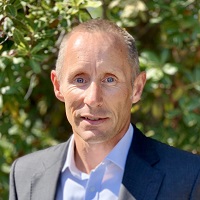 General Manager Sales and Marketing for ANZCO.
Rick joined ANZCO in 2017 and is responsible for sales of ANZCO's portfolio of beef, lamb and processed food products via their global sales network. Prior to joining ANZCO Rick spent 20 years in the New Zealand dairy industry in a variety of government relations, ingredient sales and key account management roles based in New Zealand, Australia, the Middle East, Europe and North America.
2) Michael Wan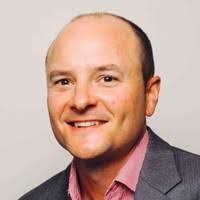 Global Manager – New Zealand Red Meat Story for Beef + Lamb New Zealand.
Michael Wan is Global Manager - New Zealand Red Meat Story at B+LNZ and is an internationally experienced, commercially driven marketer. Over the past 17 years Michael has been building brands for transformational growth and held senior roles with Synlait Milk, Hawke's Bay Tourism, New Zealand Post, Public Trust, and Cigna Insurance.
3) Kari Ramsey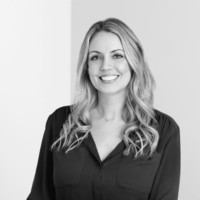 Senior Vice President, Crafted Communications.
Kari Ramsey is a Senior Vice President at Crafted Communications, working across consumer, tech and travel clients and managing programs for B2C and B2B brands including Beef + Lamb New Zealand, Litehouse Foods, Fresh Express and Expedia Group. Previous client work includes Air New Zealand, working closely with Tourism New Zealand and Tourism Australia to drive awareness and visitation for the regions, Downtown Santa Monica, Earth Friendly Products, Bolthouse Farms and Bundaberg Ginger Beer.

B+LNZ provided the latest information on the Essential Freshwater Policy and the Emissions Trading Reform Bill in a webinar on Thursday June 18 from 3.30–4.30pm.
The webinar covered what you need to know about these policies, their processes, and what Beef + Lamb New Zealand is doing on your behalf.
Guest speakers
Corina Jordan, B+LNZ Environment Strategy Manager 

​
​