The largest trade deal in the world, the Regional Comprehensive Economic Partnership (RCEP) in the Asia-Pacific region, has just been signed, with New Zealand one of the founding members.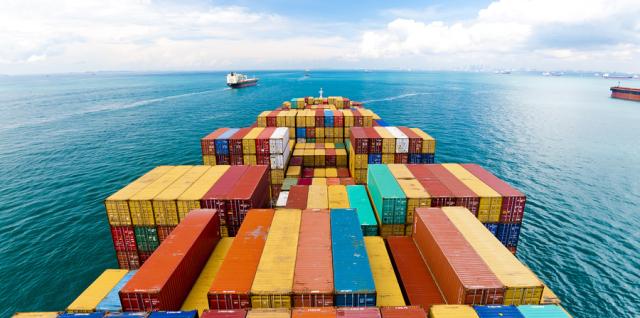 Although its impact is modest in terms of tariff reductions on our exports – reflecting the fact that we already enjoy pretty good trade terms with the other members – RCEP should deliver better access into Indonesia for red meat and co-products, and should help to streamline trade in the region overall.  Even better, it gives us a seat at the table when important trade rules are being written.
RCEP: A "Mega-Regional" trade deal
RCEP covers roughly one third of the global economy across 15 nations, including three of the five largest economies in Asia (China, Japan and Korea).  Other partners are Australia and the Association of South East Asian Nations (ASEAN), including important partners Indonesia, Malaysia, Singapore, Thailand, the Philippines and Vietnam. 
Together, these countries are quickly becoming the center of world economic growth and are located in New Zealand's backyard, making them very important to New Zealand's red meat export future. The grouping of countries that make up RCEP account for 27 percent of global merchandise trade, and are the only region in the world forecast to see an increase in beef consumption over the next ten years, according to the UN Food and Agriculture Organisation
Don't we already have agreements with all of these countries? 
New Zealand has a comprehensive suite of Free Trade Agreements (FTAs) which cover all of the countries currently in RCEP. Through this network of FTAs we already have good access - or progressively getting better, in the case of Japan and South Korea. Tariffs are relatively low in most of these markets.
To put this grouping of countries into perspective, we currently export $5.5 billion to RCEP members, which is over half of our total red meat and co-product exports.
What does the New Zealand red meat sector get out of RCEP?
Indonesia is our 11th largest export market for red meat and co-products and was worth over $165 million for the past 12 months (year ending October 2020).   RCEP will help us to achieve even better value out of this market.   While we already had relatively good access into Indonesia through existing arrangements, tariffs on a few products had not been fully liberalised, remaining at 5 percent. Under RCEP, however, those remaining tariffs will all go.   As soon as RCEP enters into force – which is expected to happen at the start of 2022 – the tariffs on boneless frozen beef, chilled sheepmeat cuts with bone-in and frozen offal will all be removed.   Last year, we sent around NZD$18 million in frozen boneless beef to Indonesia; once the tariffs are removed, we could save around a million dollars per year on this product alone.
The remaining tariffs on frozen sheepmeat carcasses, frozen sheepmeat cuts, frozen beef livers and frozen beef cuts will be phased out over the following 15 years. 
Tackling red tape, complex rules and procedural obstacles
Non-tariff barriers, or NTBs, impose additional costs and delays on our exporters. RCEP will streamline all of the different rules in the region in a number of important areas. This will lower compliance costs, reduce the time exporters spend waiting for goods to clear customs and enhance transparency and predictability for businesses operating in the RCEP region.  In particular, under new RCEP rules, Customs authorities must release perishable goods including fresh and chilled meat and meat products within six hours of arrival. This will reduce spoilage and mean we can serve our customers better. The agreement also lays the foundations for region-wide rules in new areas including e-commerce and digitally-enabled trade.  This may eventually help to reduce friction, increase supply chain integrity and lower costs for New Zealand exporters.
Having a seat at the table
New Zealand is committed to the liberalisation of trade as a way to enhance our prosperity and create new opportunities for all in our communities. By being part of RCEP, we have a seat at the table for the making of rules that will govern trade within a broad sweep of the Asia-Pacific region – not just the current elements of RCEP, but also potentially as the agreement is updated into the future, and if its membership can be expanded. 
Bringing India on board
One of New Zealand's original goals for RCEP was to integrate India more closely into regional trade.   Although India had been closely involved in negotiating RCEP through most of the process, it ultimately decided to pull out of the agreement in late 2019 due to concerns about opening up its market.  Fortunately, however, there is still a pathway left open for it to rejoin the agreement at a later stage. 
India would be a huge opportunity for New Zealand sheepmeat and associate products, with a population of 1.3 billion and a growing middle class with a taste for healthy, safe and nutritious food. There is already one New Zealand company making inroads into India, but there are significant constraints imposed by India's high tariffs of 30 percent on imported sheepmeat. 
Removal or lowing of these tariffs would give New Zealand exporters a massive opportunity in a fast-growing market. It would also provide additional market diversification in a time where the challenges of COVID-19 have highlighted the importance of having access to different markets.  We remain hopeful that India will come aboard the agreement at some point in the future.
The bigger picture
In a time of increased protectionism and concerns about the impact of international trade, being part of an agreement that covers 30 percent of the world's economy is an important message to send. Importantly, this is the first time that China, Japan and South Korea have been part of the same agreement. It is also the first time that China has signed up to an agreement with multiple countries (otherwise known as a plurilateral agreement). Previously it had only negotiated agreements with one other partner (known as bilateral agreements).
The Peterson Institute for International Economics estimates the deal could increase global national income by $186bn annually by 2030 and add 0.2 percent to the economies of its members.
What are the next steps for RCEP?
For the agreement to enter into force, it requires six ASEAN nations and three other nations to ratify the agreement. (In New Zealand's case, the ratification process involves consideration of the agreement by Parliament.) It is expected that these domestic processes in RCEP nations will have reached the threshold for entry into force by early 2022.