Feed shortages are a reality across many parts of the country this year. These are due to extreme climatic conditions such as drought in Northland and Hawkes Bay, summer floods in Southland and COVID-19-related processing delays in autumn.

To support farmer decision-making during this difficult time, Beef + Lamb New Zealand, working alongside other organisations, has put together a number of feed and stock-management related tools and resources.
Feed line
Drystock farmers can call 0800 BEEFLAMB (0800 233 352) or email drought&feed@beeflambnz.com to speak to someone who can help them determine how much feed they have and identifying options for managing any issues. 
Dairy farmers can call 0800 4 DairyNZ (0800 4 3247969) or AgFirst on 0508 AGFIRST (0508 243 477).
New feed resources
Simple Feed Budget: Taking the guess-work out of feed allocation
Developed several years ago, the Simple Feed Budget is now easier to access and a user guide has been written to help farmers put together a feed budget that will quickly identify where any shortfalls may lie. The on-line tool will help farmers consolidate their thinking and gives them actual numbers to inform their decision making around the management of stock and feed and the use of supplementary feed.
To access the Simple Feed Budget, email resources@beeflambnz.com and request the Simple Feed Budget.  A link will be sent to the tool and a step-by-step guide on how to access and use it.
request the Simple Feed Budget here
Supplementary Feed Guide
Feed shortages this year has meant farmers have been forced to consider a wide range of supplementary feed options. This recently developed feed guide will help them make informed decisions about the best feed for their budget and stock requirements.
Put together by BakerAg for B+LNZ, the feed guide provides drymatter (DM) and energy (MJME) content of a wide range of supplementary feeds as well as a breakdown of costs per kilogram of DM and MJME (based on prices in April 2020). The guide includes a number of less commonly used feeds such as tapioca, canola meal, corn gluten meal, broll and vegetables along with more traditional supplementary feeds.
Download at: https://beeflambnz.com/knowledge-hub/PDF/supplementary-feed-guide
DOWNLOAD Supplementary Feed Guide here (PDF, 68KB) 
Case studies 
B+LNZ has also commissioned case studies from around the country that provide real life examples of the best handling the current drought situation from a feed and financial perspective that may be useful for farmers as they consider their tactical and strategic decisions. They will be updated every six weeks.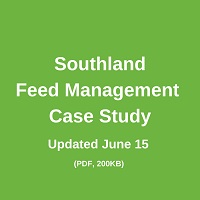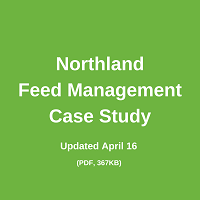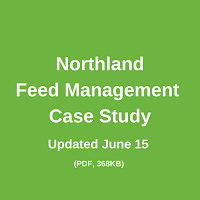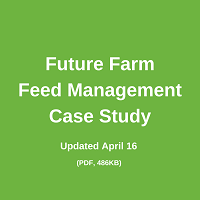 Dairy Feed Budget Case Studies
DairyNZ have provided some feed budgeting case studies from top performing dairy farms with a focus on lower 'per unit' cost of production to help you identify opportunities.
Extreme Dry Management
General Feed Planning advice