Monday, 3 April 2017
Trees that count is funded by the Tindall Foundation to help restore and enhance the environment, encourage biodiversity in cities, clean air and waterways and make a tangible difference to climate change. 
Set a record on Arbor Day
Trees That Count is challenging New Zealanders to set a record – for the most trees ever planted on one day in New Zealand. And what better day than Arbor Day.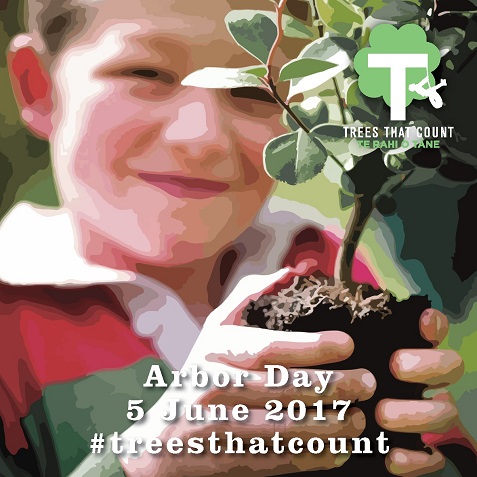 The programme's overall target is to see 4.7 million trees planted in New Zealand in 2017 – one tree for every person.  
The team at Trees That Count know the rural sector already plants many trees annually and is keen to have that contribution included in the Arbor Day live count. The link below allows you to "pledge" your native tree plantings.
And, if you're planning a larger planting project (more than 50 native trees) this year, register your farm's project and celebrate your work with a project page on the Trees That Count website. Registered projects will have access to funding streams that come on in the future.
Register and more