Tuesday, 7 March 2017
Timaru turned on a couple of sunny days for us back in November for the New Zealand Grassland Association's 78th annual conference. It was held at the arts & craft styled Carolyn Bay Hall and it felt straight out of the 1920s.
Now that Christmas and the New Year are over its time to go back and dig through your copy of the Journal of NZ Grasslands. Did you notice that of the 28 research papers presented 14 were cofunded from the sheep and beef levy. And of these ten came from the Pastoral 21 research programme (marked with an *). These papers are listed below and linked to online copies.
Research papers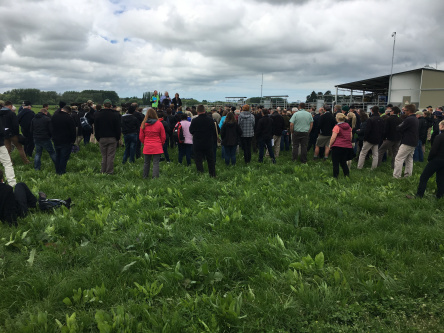 Amongst the plantain at Riverholme Pastures, Pleasant Point [Geoff Ridley]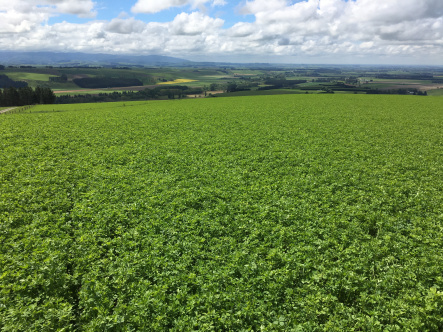 Lucerne for ever, Rock Farm [Photo Geoff Ridley]
Derrick Moot on lucerne, Rock Farm [Photo Geoff Ridley]