Tuesday, 12 March 2019
Industry needs to raise the bar
Narrowing the gap between this country top operators and those at the other end of the scale is one of the challenges facing this country's sheep industry.
This is according to B+LNZ's 2019 Sheep Industry Ambassador Tom Whitford who says while this country has some outstanding sheep farmers, there are still a lot of average producers and lifting their performance can only be better for the industry as a whole.
"We have some great resources available to help lift production – such as SIL – us farmers sometimes just need a bit of encouragement to make the most of the tools that are out there."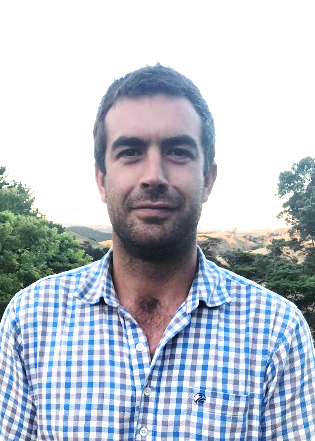 He believes the next five to ten years will be an interesting time for the sheep industry as factors such as compliance and a new generation of farmers coming through take effect.
Young farmers will need to take on debt so there will be financial imperatives to maximise productivity and profitability.
"The next five to 10 years will be huge for the sheep industry."
Tom, who farms in the Northern Waikato, is very optimistic about the future for sheep –particularly from an environmental point of view – but he also believes the market for lamb has turned a corner.
The sheep operation on the 900ha rolling hill country property he farms alongside his wife Nicole is competing favourably with their bull beef system, which is indictive of what is possible when good management practices are utilised.
He says their 2,700 Coopworth ewes are lambing 165 per cent (the couple also lamb 800 hoggets), but adds that they are intensively shepherded.
"We have the type of land to be able to do that but there are a lot of farmers out there getting great results from their un-shepherded ewes.
"If everyone lifts production it would make a huge difference to our industry.
"This doesn't necessarily mean intensification and increasing numbers, lifting production could actually result in us looking after our land better.
There are still farmers out there making poor decisions for their sheep flock."
Tom returned to the family farm after working as a builder for five years.
During that time, he learnt the importance of building relationships with everyone involved in a project, such as tradesmen and subcontractors and to develop good lines of communication with those he was working with – skills that he has been able to transfer to his farming business.
He also says he learnt to look at the big picture which is what he will be doing when he joins sheep industry representatives from the US and Australia as they undertake a tour of sheep producing areas of NZ as part of the Australia – New Zealand – United States Sheep Industry Ambassadors programme.
Tom was selected alongside Southland stock manager Cameron Russell to represent New Zealand for this programme which is a collaborative initiative between sheep producer organisations from the United States, Australia and New Zealand.
The programme is an important vehicle through which the three countries are able to maintain and foster strong producer relationships and look for ways in which the industries can collaborate to more effectively address their common challenges.
Tom applied for the position as he saw it as an opportunity to push himself and look at the issues affecting the industry outside of the farmgate.
"I'm always looking to develop my skill-set on and off the farm," he says.
He is particularly looking forward to meeting new people and feed off others enthusiasm for the sheep industry.
"Enthusiasm is so contagious, when you hear someone speak enthusiastically about the sheep industry it always makes you feel even more positive about what you are doing at home."
Next week we meet Cameron Russell