Tuesday, 20 February 2018
Priority stock are those that are essential for your medium- to long-term recovery. In most instances, this will be capital stock.
Here's how you work out the priority stock within your operation.
Steps
1) Use this table to list the different classes of stock on your farm.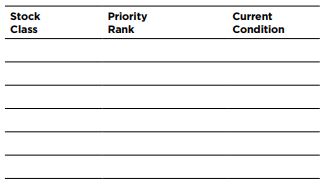 2) Now rank each class/mob in terms of its medium-term importance to your farm system and your longer-term recovery from drought. Rank the most important stock class as 1, through to your least important stock class.
3) The current condition of each class of stock is also an important consideration. In the far right column, state the current average condition – Very Light, Light, Good, Very Good, Fat.
4) Now you should have enough information in front of you to objectively consider which class or mob of stock make sense to be "first cab off the rank".
This information comes from the B+LNZ Extreme Dry Management Toolkit.