Wednesday, 23 August 2017
Q: Who are the Sheep and Beef Farm Survey farmers?
A: The farmers' names and individual information are confidential. They are voluntary participants selected at random and cover all types of sheep and beef farming and all land classes.
Q: How many farmers are you responsible for?
A: I work with 75 farmers, who are interviewed face-to-face annually, during a two-hour on-farm visit. We also carry out two additional surveys. In July, we gather data on livestock numbers at 30 June and, after tailing, we gather lamb crop numbers, as well as information on pasture covers and weather conditions.
Q: What do the survey questions cover?
A: The annual on-farm survey generates about 2000 pieces of information per farm, covering physical production data, financial returns and capital structure. The exact question line-up is always evolving, adapting to meet changing needs of the sector and areas of importance. We complete a full financial analysis of each farm business, which requires careful analysis of their accounts.
Q: How long do farmers remain in the survey?
A: It varies. The longest participating in my area has been with us more than 40 years. This provides valuable trend information, rather than just a snapshot each year. There is, however, turnover in the sample – so it's always representative and relevant. We ask a lot from these farmers. I'm always humbled by their generosity and openness. Most value the opportunity to give back to the sector and many enjoy seeing how they compare against their peers.
Q: What is the data used for?
A: Information from the Sheep and Beef Farm Survey is combined with data gathered from other New Zealand and international sources. Six reports are published each year, covering stock numbers, new season outlook, lamb crop, mid-season update, on-farm inflation and the compendium of farm facts. It is used for farmer benchmarking, forecasting meat and wool production and the industry's financial health, and whole-of-sector policy development. Recently, we've been heavily involved in using the survey to inform development of regional water and land plans. Much of the data also feeds into the B+LNZ interactive tools – the benchmarking tool, lambing calculator, meat production calculator and farm profitability calculator.
Q: Which tool is most widely used by farmers?
A: The farm profitability calculator and benchmarking tools are both popular. The calculator allows you to select your farm type and region, before entering your profit figure and farm size, then calculating where you sit against your peers. The benchmarking tool summarises how the average and the most profitable (top quintile) farmers from your region are performing.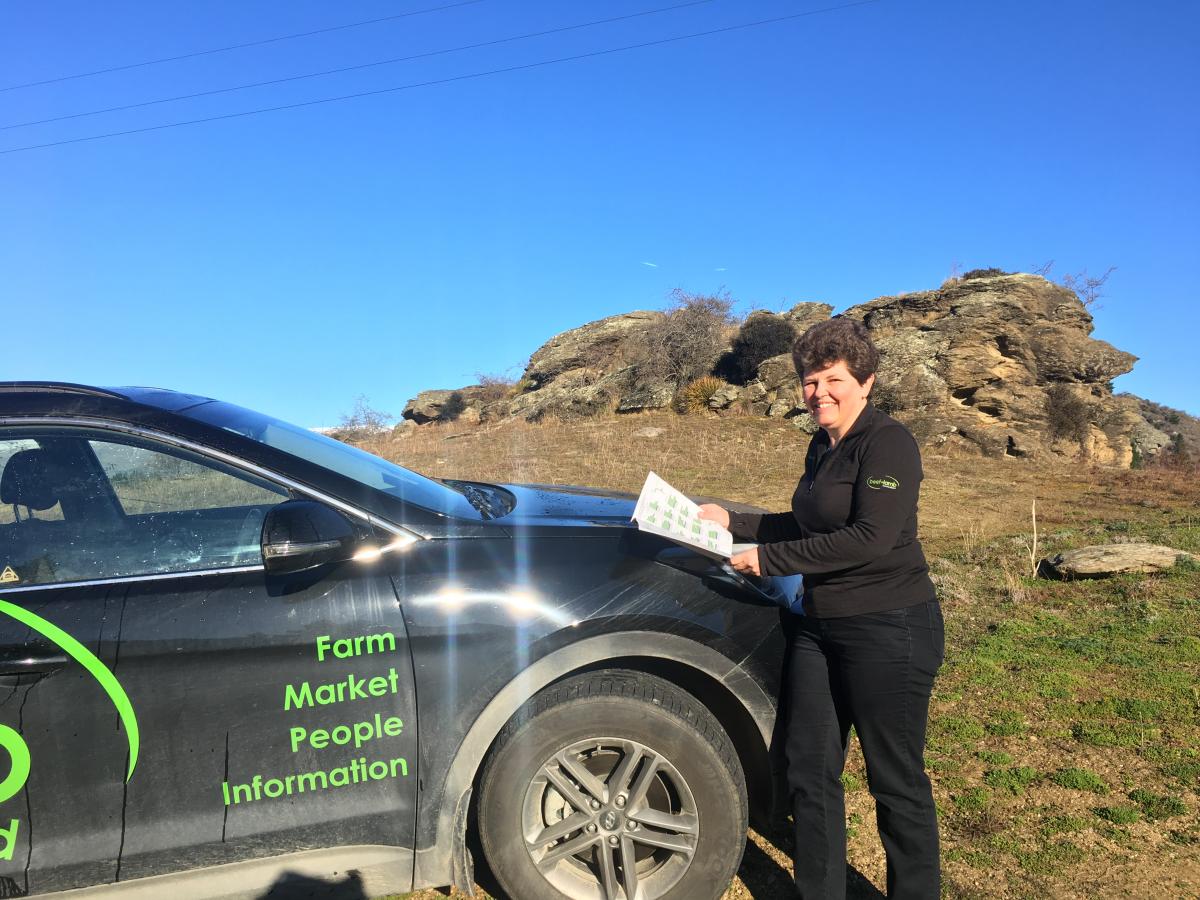 Beef + Lamb New Zealand Economic Service Manager Jenny McGimspey works with 75 Otago/Southland farmers, gathering information that feeds into the agricultural sector's on-farm tools, forecasting and policy development.
Want to know more?