Tuesday, 3 October 2017
The competition, in its second year, attracted a number of very strong entries, with the Gorman's edging ahead in the financial and production areas. The place getters were announced at a function for entrants and sponsors on Thursday night.
Second place went to Clarence farmers Ben and Jane Millton, Millton Farming Co. at Waipapa Station. Third place was awarded to Kekerengu farmers Simon and Pip Todhunter, Ngaio Downs.
The entrants share prize money and goods and services of $48,000 donated by national and local businesses, including naming rights sponsors Westpac and Bayleys Marlborough Real Estate.
The Gormans' farm 770 hectares, including leased blocks, and breed and finish lambs and cattle and trade lambs and bulls. The return on capital for 2017 was an impressive 7.5%. The farm surplus is well above usual for farms in the region and given the level of rainfall received.
Stand out achievements include a lambing percentage of 150% from both mixed-age and two-tooth ewes. Close to 75% of these lambs are weaned prime along with 62% of the lambs from hoggets."They have incredible performance, all based around their lucerne system which is successful because of their attention to detail," said Greg Sheppard, farm consultant and judge.
The Gorman's have grown their business over the past couple of years from 3500 to 5000 stock units and lifted per head performance at the same time. Chris Dawkins, Chairman of the competition, said the winning business is an example of financial success from managed growth. He said running the competition relied on support from Marlborough agribusinesses and they have again shown tremendous commitment, seeing the potential in sheep and beef, he said.
Richard Borrell, Westpac Agri Area Manager, said that Westpac was delighted to return to the 2017 competition as a joint naming sponsor.
"As a bank, we're committed to supporting the grass roots sheep and beef sector and fostering excellence on farms across the region. The sponsorship sits beside our other community initiatives, like our annual Westpac Chopper Appeal."
"It's an exciting period to be in business in Marlborough, with regional Gross Domestic Product now clocking in at two point six billion a year."
Marlborough is well ahead of Canterbury and Auckland in GDP growth, he said, with 32.3% growth recorded over five years.
Andy Poswillo, Bayleys Real Estate, said Bayleys are proud supporters of many local initiatives including a long relationship with the Marlborough rural community.
"Giving back to the community is a strong part of our culture and values - it's what we do."
A public field day to profile the Gormans' business and the competition will be held at Dumgree.
Judges
The judging team was Peter Anderson, Lachie Grant, Chris Dawkins, Greg Sheppard and Richard Borrell.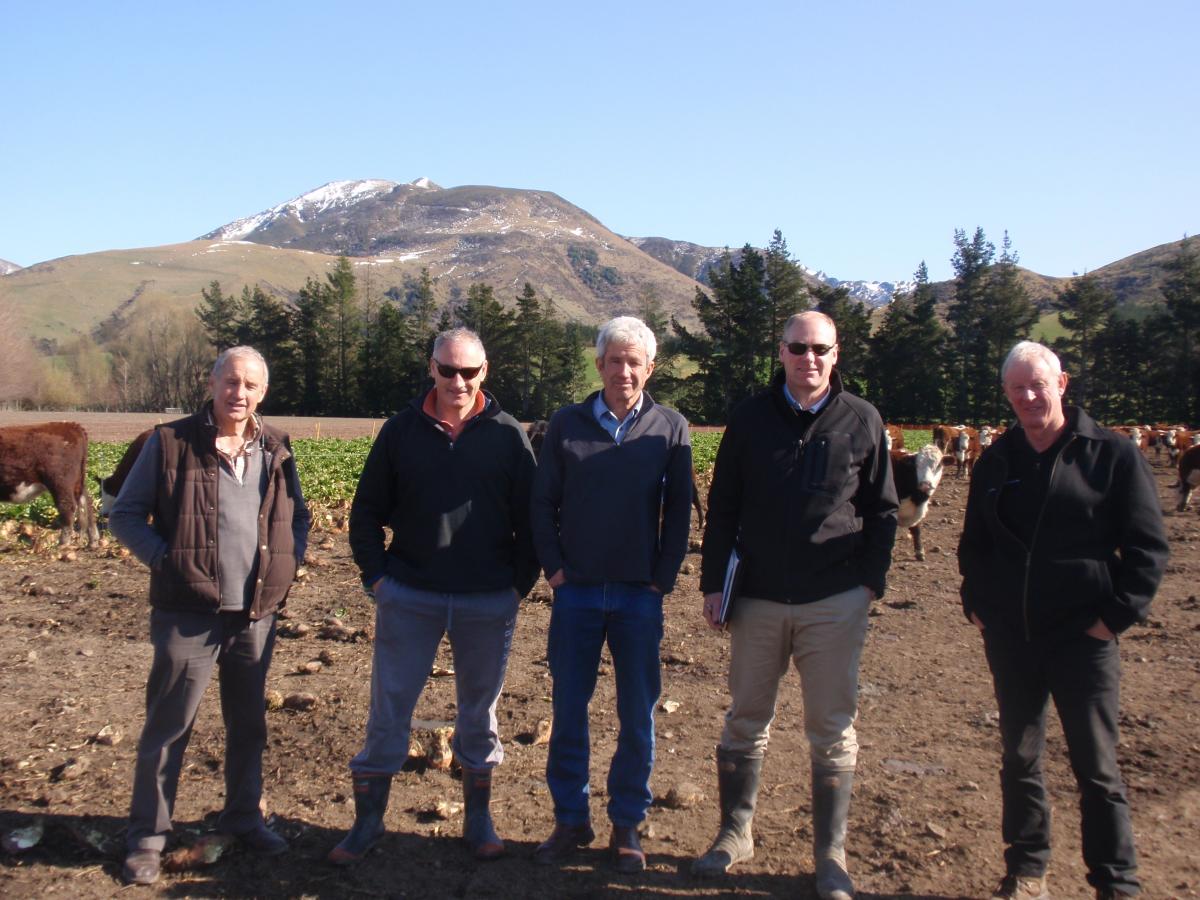 SPONSORS
Westpac NZ
Bayleys Real Estate Marlborough
Beef + Lamb New Zealand
Sheppard Agriculture Ltd
LandVision Ltd
FMG
Blackmore Fencing
StockCare
The Vet Centre
Blenheim Toyota
South Pacific Meats/Affco
Osgro Seeds
Soil Matters Viafos
Taylor Pass Honey Co.
Patchett Ag Air
Hamish Blackwell Contracting
WK Advisors and Accountants
Hardy-Jones Clark
Hammond Contracting
Meridian Energy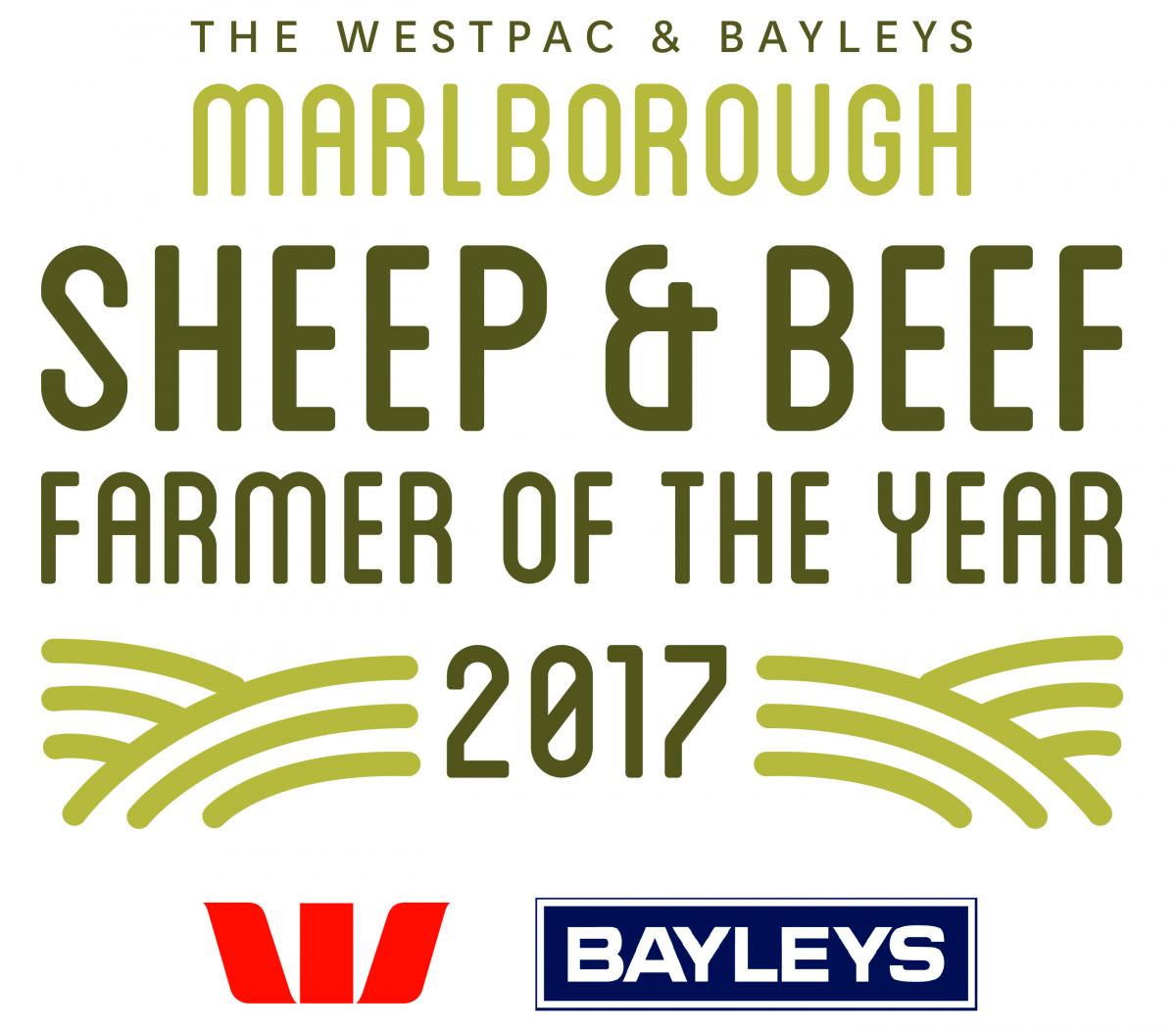 CONTACT
Chairman: Chris Dawkins 03 5724 834
To request images from the Awards Announcement, please contact:
Jo Grigg: Tempello@xtra.co.nz
0272754031