Tuesday, 12 September 2017
Dual purpose rams have a New Zealand Maternal Worth figure (NZMW), while terminal rams have a New Zealand Terminal Worth figure (NZTW).
If you're breeding both replacement and finishing stock, then look at rams with a high NZMW figure. If you're only breeding terminal stock, then look for rams with a high NZTW figure. Note that, terminal rams have lower scores than maternal rams, because their figure is calculated from a smaller number of traits.
Getting your eye in
Beef + Lamb New Zealand Genetics has produced this easy-to-use scale, to help you get your eye in.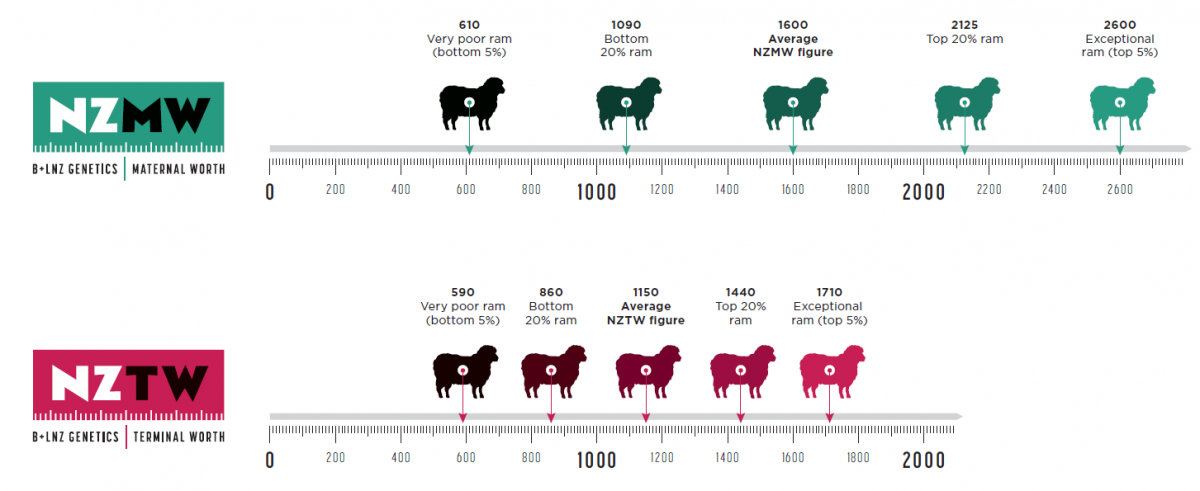 For more, visit ramindex.co.nz