Thursday, 9 August 2018
Based in the Hawkes Bay, he lives close to his family's 380ha sheep and beef farm south west of Hastings and has recently taken over the lease of a 50ha block. As a foot in the door towards land ownership, he will use the block to grow out the dairy cross beef calves he rears every year to heavier weights and will possibly finish a small number.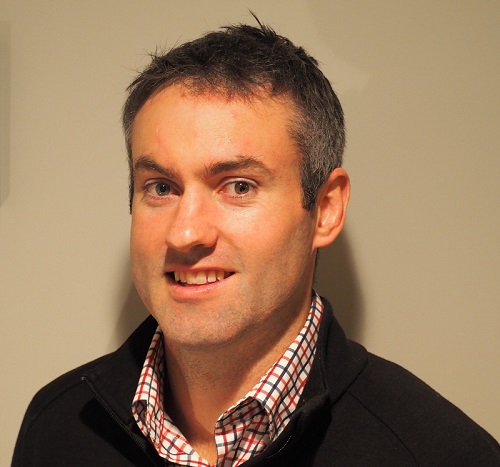 George Macmillan
George, along with Northland farmer Mack Talbot Lynn, has been appointed a Beef + Lamb New Zealand Future Leader and will represent New Zealand at the International Beef Alliance conference in Canada in September.
He is particularly interested to see how other beef producing nations are dealing with trade wars and the emergence of alternative proteins.
George describes the leadership role as a great opportunity to gain an understanding of how NZ beef production fits in the global beef scene and where future beef opportunities may lie for NZ producers.
Locally, one issue concerning George is the growing urban rural divide and an unwarranted animosity towards farming.
"I think generally farmers are in the game because of their love for the environment and animals.
"It's frustrating to see a small number of farmers who do not hold these values, tarnish the image of farming in the media and contribute to a growing divide."
He believes as a sector, agriculture needs to keep highlighting the good stories to our urban population so they can understand how farming works and see the good work being done.
George has lived in both urban and rural areas so has an understanding of both worlds.  As part of his OE, he lived in London where he held a job as an asset manager at Gatwick Airport in the commercial property team, looking after a £600 million asset portfolio.
He followed this up with a similar role at a London Council, responsible for monitoring and service delivery of the asset management portfolio where he satisfyingly overhauled a large number of underperforming assets. Returning to New Zealand, the Lincoln-University graduate returned to rural valuing, a job which takes him all over the country-side and gives him access to a variety of businesses and people.
"Every week I see a whole range of enterprises and systems and meet some great characters." 
When not doing his day job, George spends time on the family farm which finishes around 500 bulls in a techno system and runs 700 breeding ewes. All of the ewes are put to a terminal sire and the lambs finished. Replacement two-tooths and mixed-age ewes are bought in as required.
George says his father does all the day-to-day farm work while he helps out with cultivation, computer work and at peak labour periods.
Receiving only 700-800mm, the farm is summer dry, but it is early country so the farm system is set-up to exploit this early season growth.
The farm has a balance of flat, easy rolling and steep gully systems and stock is matched to the land use capability and soil conditions.
International Beef Alliance
The International Beef Alliance (IBA) represents the beef producing organisations of seven of the world's largest beef producers and exporters. They are Australia, Brazil, Canada, Mexico, New Zealand, Paraguay and New Zealand. Overall the members represent around 63 percent of global trade in beef.
The Alliance provides a platform to address issues of importance to all seven members such as trade liberalisation, developing sustainable farming systems and engaging effectively with young leaders to build a strong and profitable global beef industry.
A recent example of IBA collaboration was making on submission on the EU proposal to split WTO tariff rate quotas, a proposal that is of significant commercial interest to IBA Members.
The submission outlined how splitting the quotas would compromise the quality and quantity of quotas. It encouraged the EU to approach this task in the spirit of greater trade liberalization and work with trading partners to come to a mutually beneficial solution that overcomes these challenges.