Now let's turn to another of the four critical roles identified within the red meat sector's extension system model: the facilitator.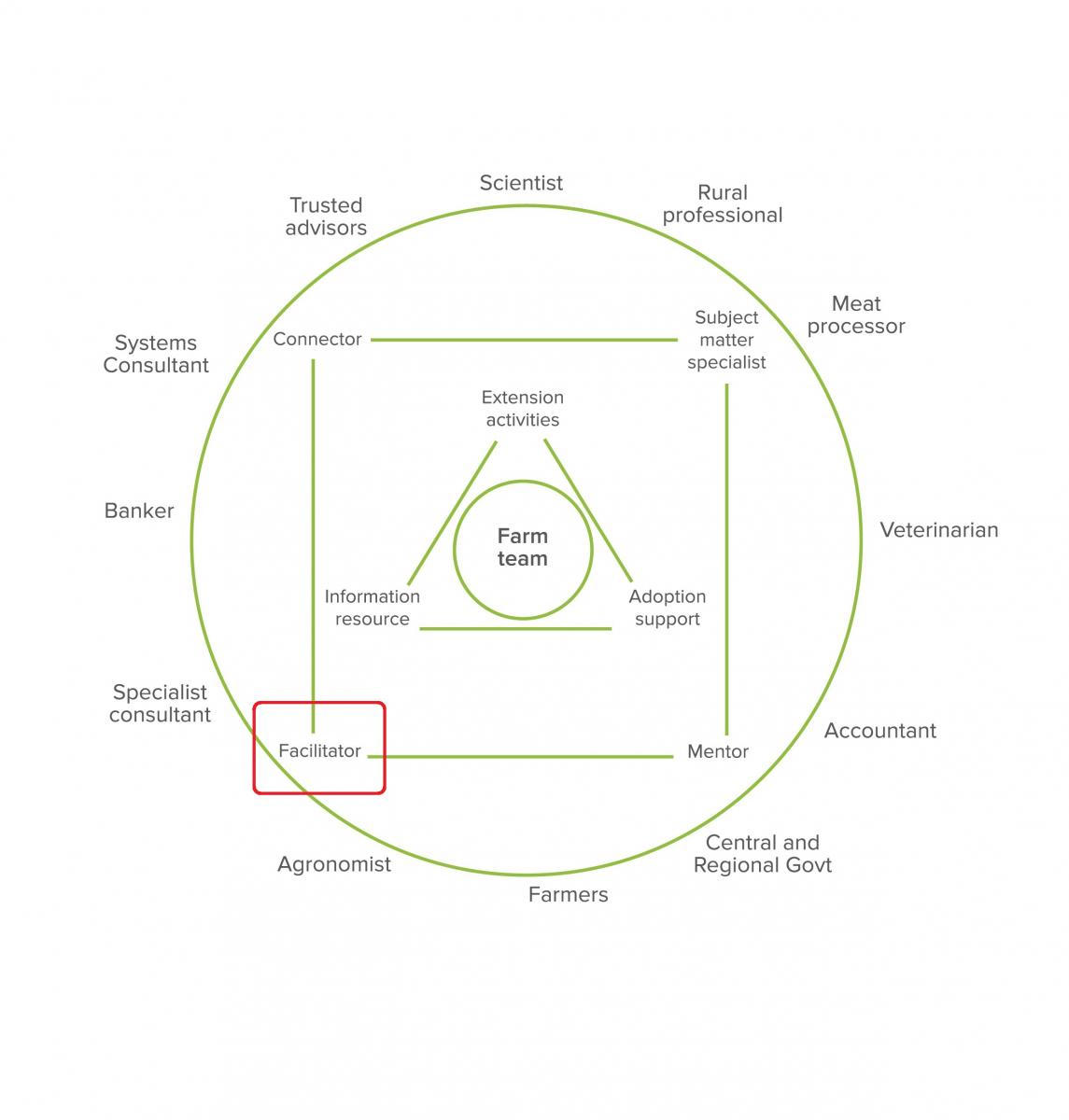 Extension research highlights the importance of facilitators and the role they play in helping farmers work through decision-making processes. Effective facilitation is key to ensure action groups identify a group focus and, that as individuals, the farmers can each identify their own goals.
The facilitator is important for helping:
identify the topics to focus on (both as a group and as an individual)
run extension activities
provide and/or source adoption support in between events.
Facilitators also are integral to the adoption support phase, helping to identify what is needed to encourage and support farmers to make changes in their practice on farm.
Who will be suitable for this role?
The role of facilitator could be filled by a range of people, as long as they have the requisite skills and undertake the required facilitation training, such as:
meat processor representatives
accountants
rural bankers
sheep and beef farm consultants
re-seller agents (e.g. rural servicing company reps)
veterinarians.