Save the date! 
Taking place in March 2021, these events will feature the importance of beef's eating qualities, what processors look for in a carcass, how nutrition management can help, and the important role that high performance genetics play in the equation.
BBQ to follow.
Times, dates and locations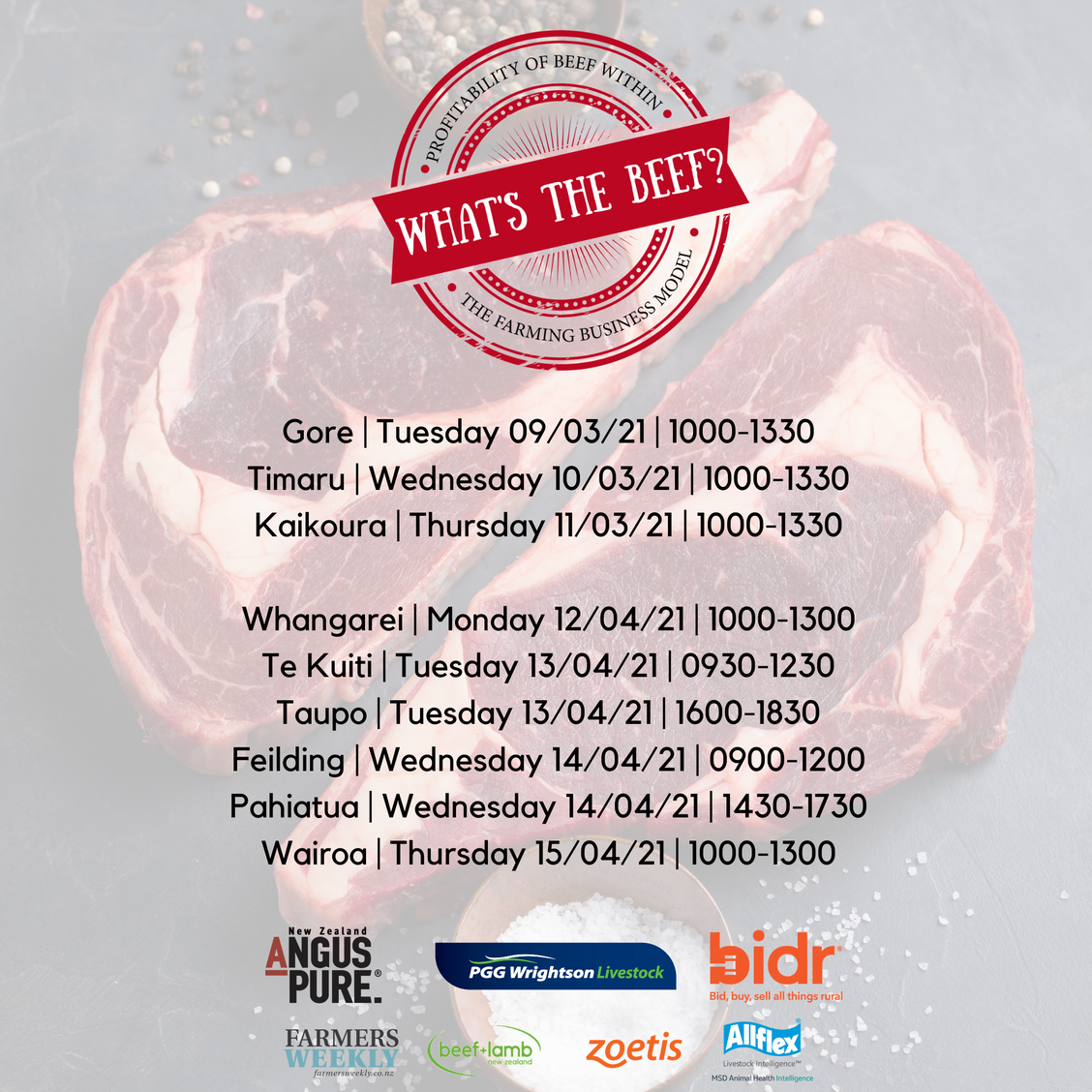 Registration
Follow the below link to pre-register for a free 'What's the Beef' event near you!
Sponsors

Find out more
For more information, visit www.whatsthebeef.co.nz
COVID-19 event protocols
There will be some changes to how events are run so that we adhere to the Government's COVID-19 requirements: COVID-19.govt.nz. In particular, B+LNZ needs to manage risks, and have the ability to contact trace attendees if anything were to happen.
It is imperative that every individual pre-registers for any B+LNZ events to avoid the risk of being turned away upon arrival.

If you have cold or flu symptoms, please stay at home.