Sign up for all six webinars! Every Monday from 11 September to 16 October.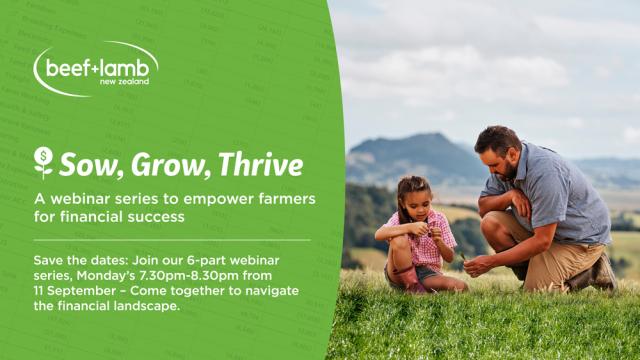 Come together to demystify the financial landscape for farmers. Across the series you will hear from farmers, bankers, accountants and more as we learn the art of re-forecasting, securing refinancing, mastering budgeting, planning ahead and controlling the controllables to ensure your agricultural enterprise thrives. 
*Please note each webinar runs from 7.30 to 8.30pm. 
Webinar: 25 September – registrations still open
Please note you can still register for tonight's webinar. Please ignore the information in the table below. 
Registration
| Location | Venue | Date | Time | Register |
| --- | --- | --- | --- | --- |
| Online | Register for all | 25th September - 16th October | 7:30 - 8:30pm | Registration closed. |
| Online | Budgets and Beyond: Discovering Opportunities through Cash Flow Monitoring | 18th September | 7:30 - 8:30pm | Registration closed. |
| Online | Looking Forward: Why we are in a recession and how to picture the future | 25th September | 7:30 - 8:30pm | Registration closed. |
| Online | Farming Through the Seasons: Mastering Cycles with Financial Insights | 2nd October | 7:30 - 8:30pm | Register Now |
| Online | Navigating Tough times: Banker Insights for Effective Financial Communication | 9th October | 7:30 - 8:30pm | Register Now |
| Online | Sharpening the Tools: Methods to embrace change | 16th October | 7:30 - 8:30pm | Register Now |