Growing Future Farmers (GFF) is a two-year practical on farm agricultural training course for school leavers passionate about a career in the sheep and beef industry. Since inception in late 2019, GFF has gone from a proof of concept with 10 students, to over 100 students enrolling in the course at the beginning of 2023. Each year, we host regional open days throughout New Zealand during June and July.
These open days showcase what GFF is all about, what we have to offer, the skills that the students learn during their time on the programme as well as providing an interactive and informative session for all interested students for our 2024 intake.
Students and interested farm trainers are encouraged to come along, hear what its all about and ask any questions that may be top of mind.
Open days – dates and locations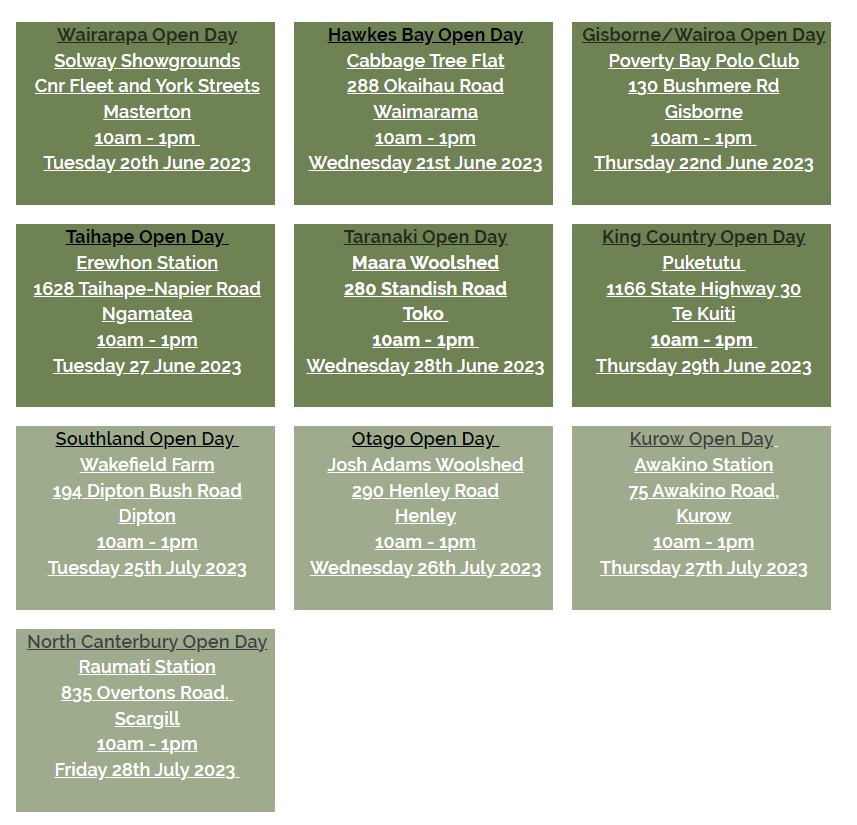 Find out more 
Visit the Growing Future Farmers website.