Taking opportunities
Beef + Lamb New Zealand recognises the fast-changing environment that our sector operates in. Being able to adapt and embrace challenges is the foundation of the red meat industry.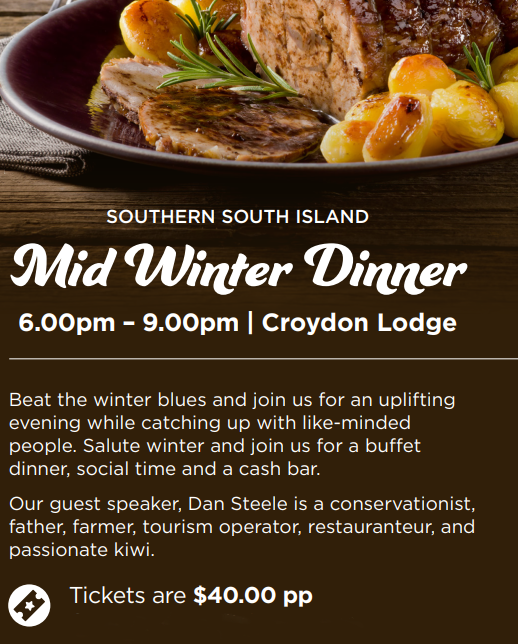 So, come along to hear about the opportunities within our innovative sector, covering a range of topics that can add real value to your farming business. You can pick the topic that interests you most in the Pick 'n' Mix sessions followed by a social hour and nibbles prior to the Mid Winter dinner, also being held that evening.
The mid-winter dinner guest speaker is Dan Steele (Blue Duck Station) – a kiwi, farmer, conversationalist, ecotourism provider and restauranteur all on his property!
For more information on the dinner and to purchase tickets, visit the B+LNZ Mid Winter Dinner webpage.
Keynote topics and speakers
What are we doing nationally and globally? Focus on: Taste Pure Nature – Elise De Compte 
As the Marketing Manager – New Zealand Red Meat Story Elise is responsible for the development and implementation of the Taste Pure Nature marketing programme. Her career has focused on growing B2C brands in the primary industry across local and international markets.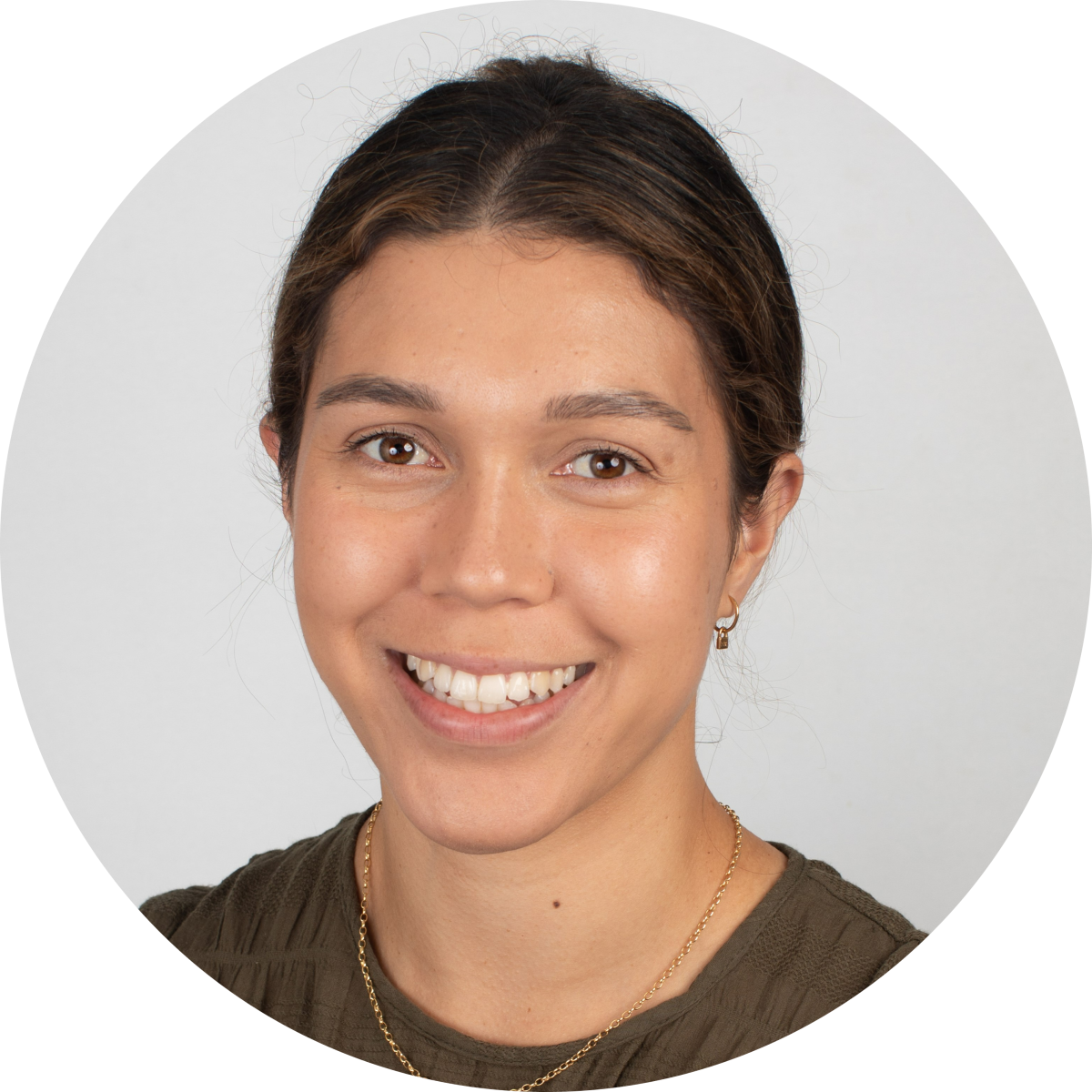 Since launching the Taste Pure Nature country of origin brand in 2019, B+LNZ has been collaborating with New Zealand exporters and in-market partners to build awareness and preference for New Zealand grass-fed beef and lamb in the United States and China. Elise will provide an update on the programme's performance to date, what recent consumer insights and global dynamics mean for the New Zealand grass-fed story, and some of the strategic initiatives the programme has lined up to unlock greater value for New Zealand's red meat sector.
Wool Source: commercial viability of the new deconstructed wool particle products – Tom Hooper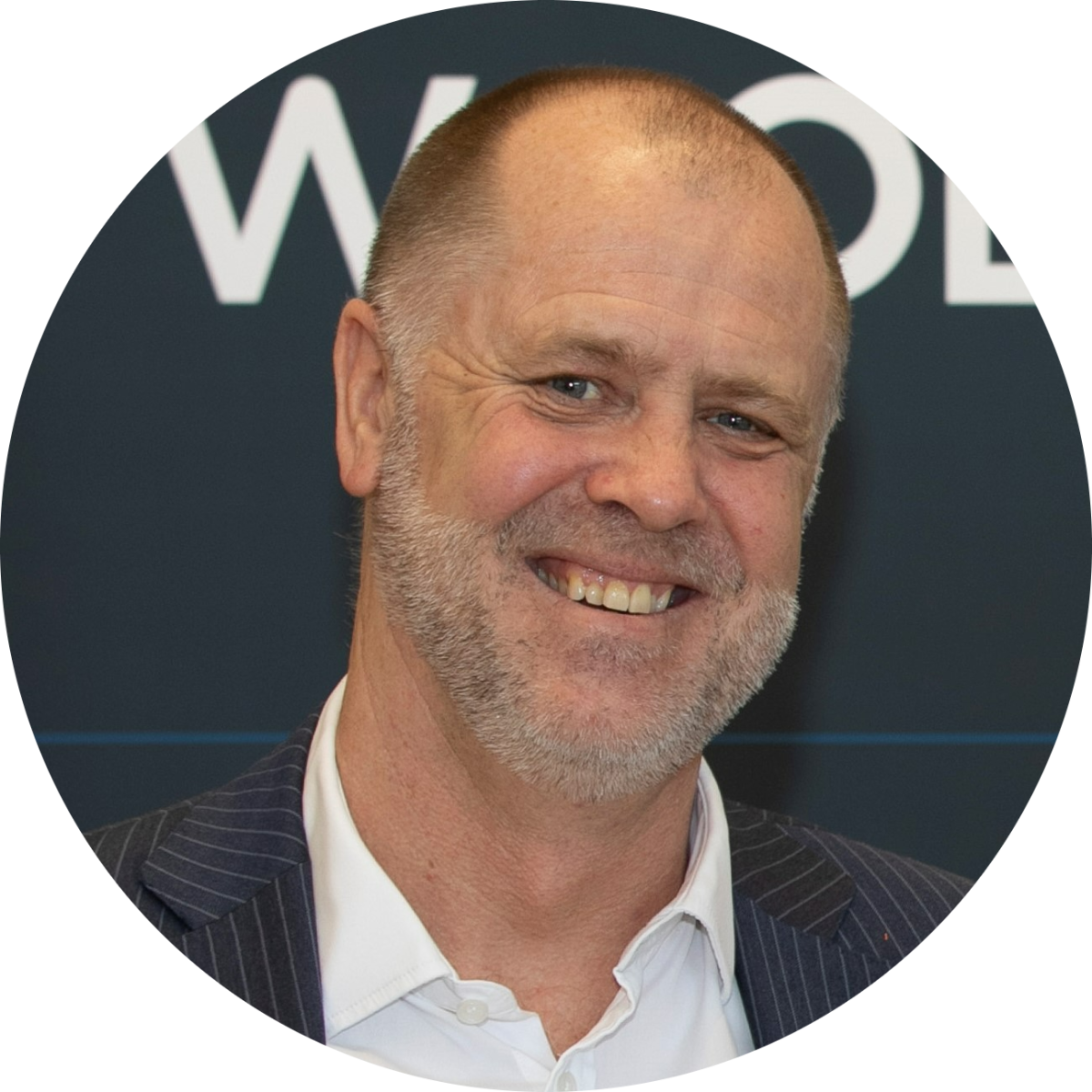 Tom is the CEO of Wool Source Limited, a company that is focused on the commercialisation of new uses for strong wool. Wool Source has as its's product range the outputs from the 'New Uses for Strong Wool' research programme which has been jointly developed by WRONZ and MBIE. Tom and the Wool Source team are focused on international market engagement and partnership development for a range of particles, powders and pigments that are all derived from strong wool.
Tom has a background in leading commercialisation processes internationally and has successfully led start ups through high growth phases and into large scale volume production.
He has worked extensively with the NZ government, private equity and Iwi groups and spent 13 years in the UK and Europe running some of the UK's fastest growing companies.
Tom came back to NZ 12 years ago with his young family and spent 5 ½ years running the Canterbury Development Corporation after the Christchurch earthquakes.
He lives in Lincoln with Kirstie and has a son at Canterbury University and a daughter at Lincoln High School.
Programme
Download the full conference booklet (PDF, 11.4 MB)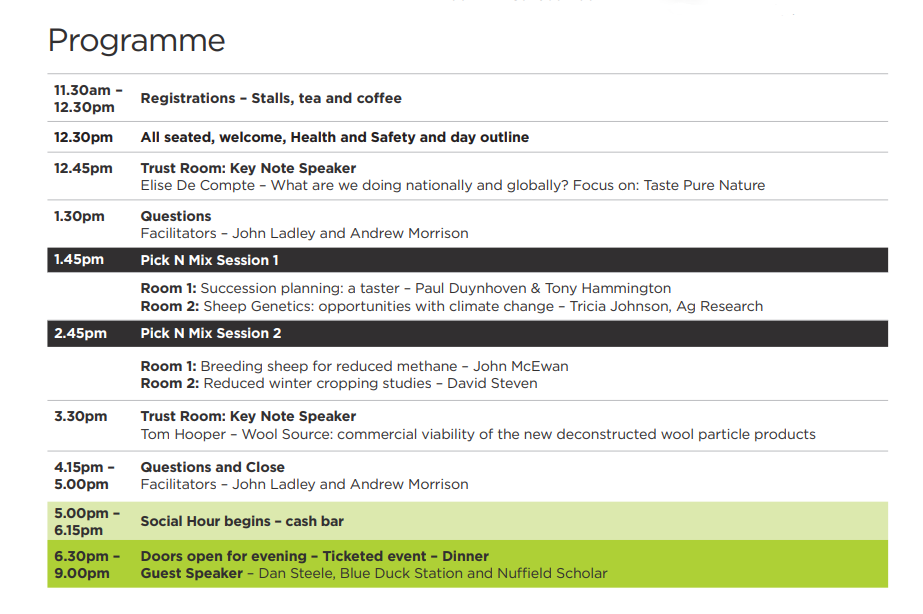 Registration
If you require assistance, contact Theresa Laws, Beef + Lamb New Zealand Region Coordinator: 027 203 9978 or theresa.laws@beeflambnz.com
COVID-19 framework
This event is operating under an orange traffic light. At the event, we encourage you to wear a mask indoors.
If you have cold or flu symptoms, are a household contact of a positive case or are awaiting the results from a COVID-19 test, please stay at home.